best wedding venue reviews
Of course, opinions are very subjective, and no doubt there are many "best wedding venues" when it comes to thousands of wedding venues, so we love to share the words of our own wedding couples' testimonials and reviews to share their experiences directly with you. 
Weddings are such personal and important milestone events, and as a small family business, we can't help but get really involved in your wedding. One of the perks of our job is that we get to know you well, make some really lovely acquaintances, and ultimately some great friends along the way.
We are also very proud to have been voted Bridebook's "Best UK Barn Wedding Venue" in 2019 – You can read more about our Award Winning Wedding Venue here  
FredDIE and Jo's Intimate Winter ELopement
"Caroline, Steve and Sophie are beyond fantastic. From the planning to the execution of our intimate wedding they were professional, caring and knew how to deliver exactly what we wanted. The house is stunning and the location in general is breathtaking. Caroline totally understood exactly what we wanted and made the whole process so easy. There was absolutely no stress, they seriously know what they are doing and they genuinely care about your wedding day so much. The attention to detail, the breathtaking flowers, the candle lit rooms. Everything was perfect. They helped us with every step of planning our little wedding and they made it the most memorable day we could have possibly asked for. We could not recommend Cote How enough. We feel truly blessed to have found them and we will never ever forget how special they made us feel. Thank you"
AUGUST 2021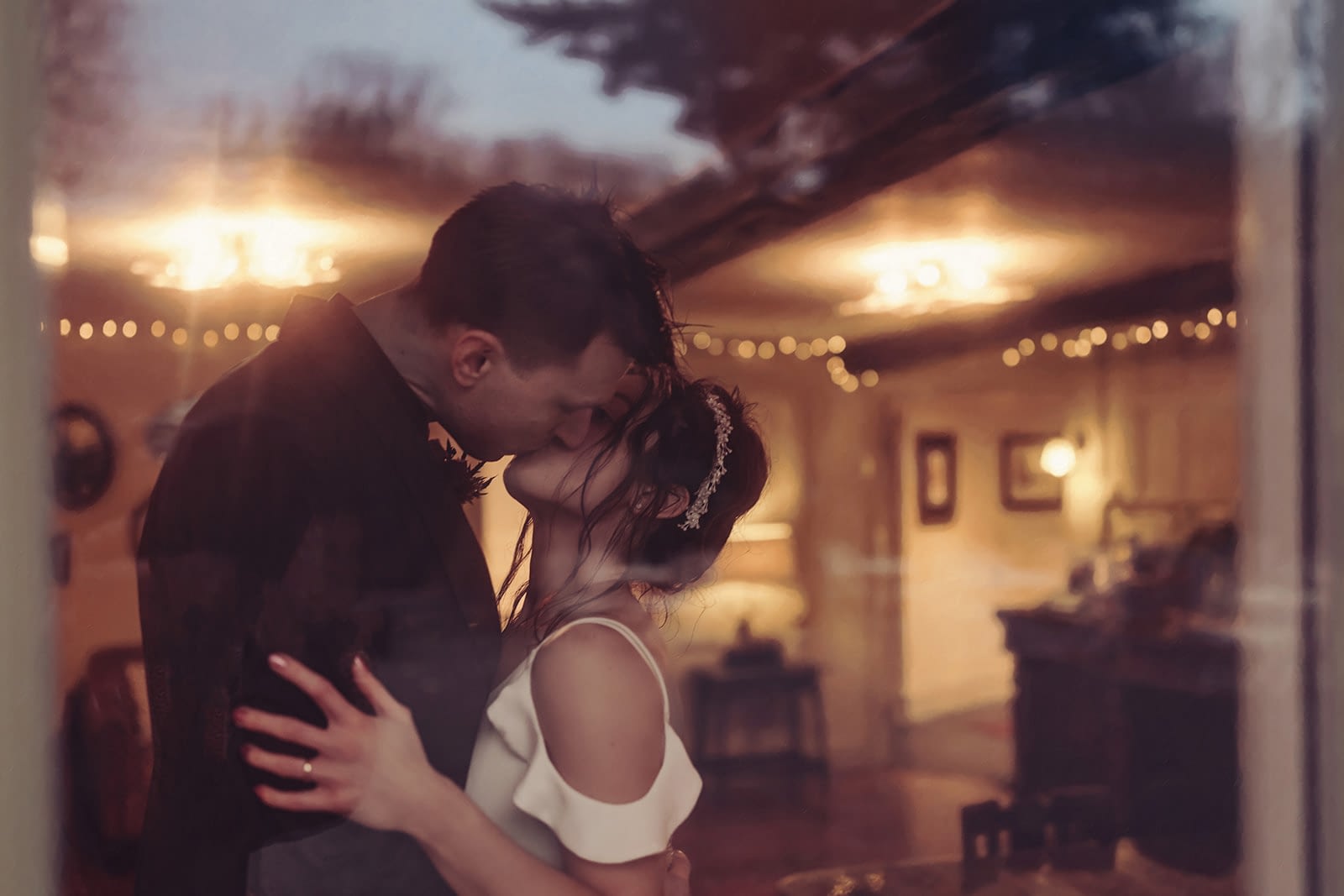 Beverley and Brians 6 hour wedding
"Wow! What a truly amazing place. It really is just perfect.
We chose this place primarily for location but then having met Caroline, Steve and Sophie all competitors were left at the starting line.
Caroline is a special lady who you know you can just trust to ensure you have a perfect wedding. With her, you are in the safest hands for all the planning. She remains calm but also listens and naturally has the ability to individualise your special day.
The setting is idyllic. Both the house and the barn area are presented so tastefully. The gardens, lake and scenery are out of this world.
We could have so easily followed the corporate hotel route for our wedding but are so delighted we chose Cote How. For anybody having doubts, just stop, take a breath and follow your heart. This place is just so perfect. We will love it and cherish it forever."
OCTOBER 2021
Shannon and Richard morning elopement
"We was lucky enough to get married at this beautiful venue in the most beautiful place, and it was a beautiful day Caroline and Sophie were just the best, brilliant communication throughout everything and Steve was a lovely host on the day and everything ran smoothly. Thank you to all three of you".
SEPTEMBER 2021
Victoria and Thomas' Intimate wedding for four
"Cotehow was the perfect venue for our intimate wedding of four. Caroline and Sophie went above and beyond to make our day so special and were always on hand leading up to the day if we had any questions. We couldn't recommend this place anymore for anyone looking for a small yet perfectly thought-out wedding, their attention to detail was amazing they had thought of everything which made planning our big day so much easier and stress-free. Thank you so much for all the hard work you put in xxx"
AUGUST 2021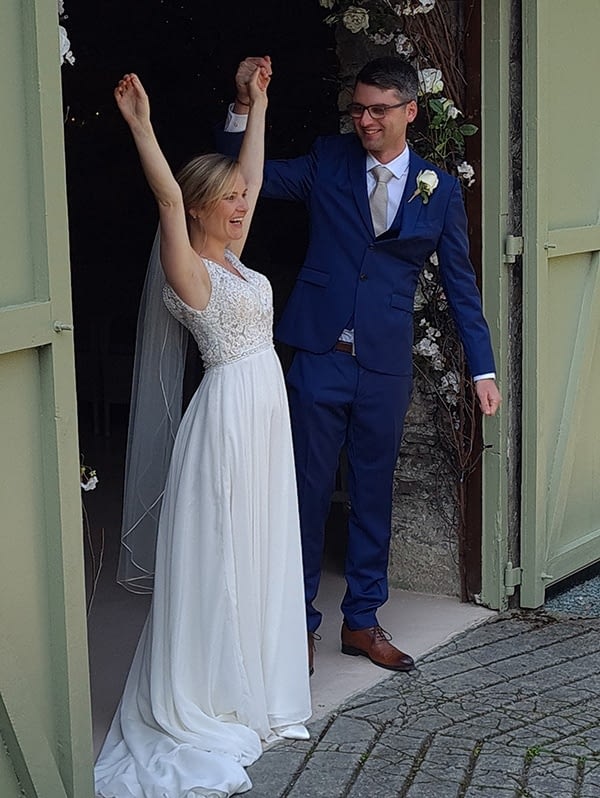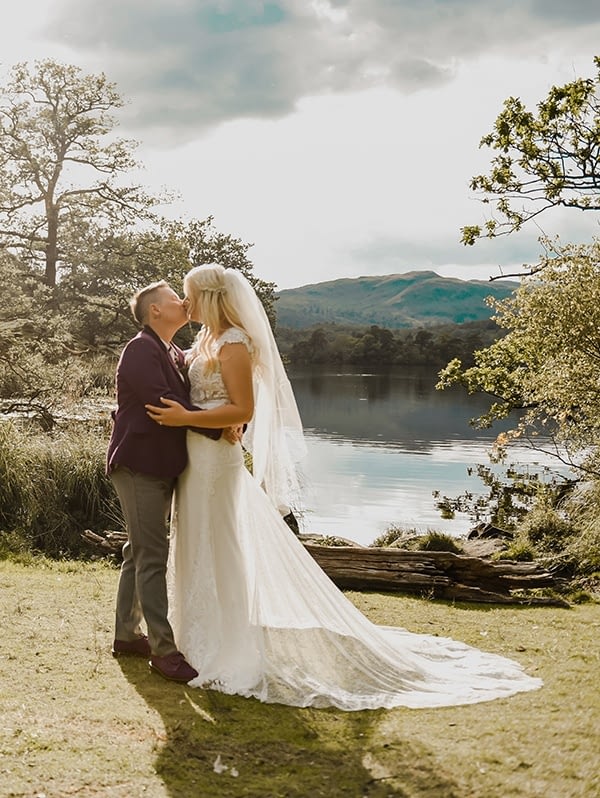 "Thank you so much, Caroline, Steve, Sophie and the team for making our wedding day so perfect. It truly was the most amazing day of our lives.
From the moment we met you, Caroline, on zoom and we saw the stunning Cote Hoe- we knew it was where we wanted to say 'I do'.
When we saw it for 'real' back in May, we were completely wowed and very emotional. It truly is a stunning venue with views that take your breath!
Everything on the day was sorted for us during our 6-hour all-inclusive wedding, which took all the expected stress of planning a wedding, away from us. Caroline is just amazing.
There really are no words to express our gratitude to you all. Thank you so very much. Now, can we do it all again, please!!
Lots of love,
Fiona and Lou xxx"
AUGUST 2021
Mia and Harry's 6 hour wedding
"From the moment we booked Cote How as our wedding venue, Caroline and Sophie were so helpful and friendly and were always on hand to answer my endless questions! We had a 6 hour midweek all-inclusive wedding, meaning the flowers, venue decorations, cake etc., were all organised for us based on what we liked. On the day, everything went so smoothly due to their clear experience and professionalism, and me and my husband felt so relaxed the whole time. Our guests have all told us what a wonderful day they had at Cote How amongst the amazing setting and beautifully decorated house and barn. We were set on this venue the moment we came across it, and I wouldn't have got married anywhere else. Thank you so much to Caroline, Steve and Sophie for giving us the most perfect wedding day!"
AUGUST 2021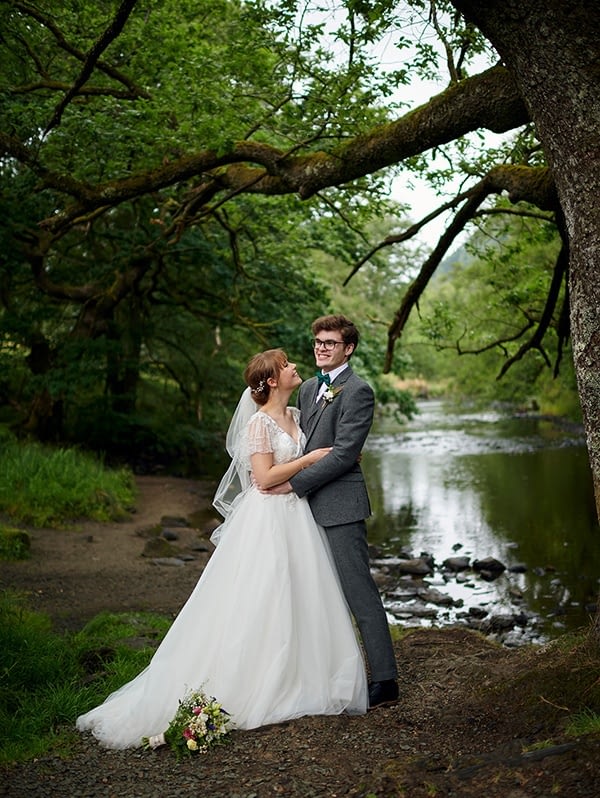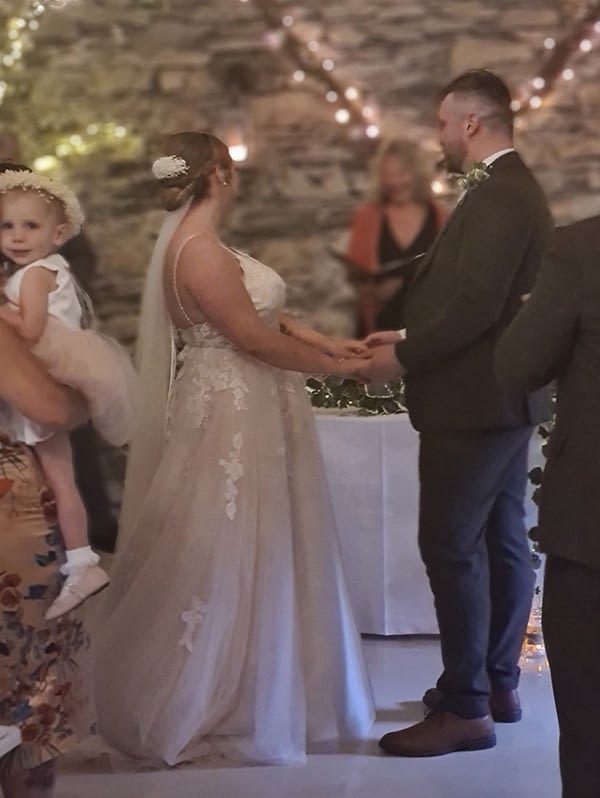 "The most perfect venue, I truly cannot thank Caroline, Steve and Sophie enough for this place and their help and support. I was so worried about planning my wedding (I had just had a baby and didn't think I would have the time to plan everything in just a year and to be honest.. I had no idea where to start or what to do!) but the planning portal along with the team being on hand every step of the way made it all so organised and stress-free. This along with the venue itself made all our dreams come true and we had the most magical of days, so to you all, thank you! Love Mr & Mrs Evans 28/07/2021"
JULY 2021
"If you are looking for a small intimate wedding venue, look no further than Cote How wedding venue at Rydal in the Lake District. Everything is taken care of by Caroline, Steve and Sophie. They are so professional and care about every aspect of your wedding from the booking to walking down the aisle they were with us all the way. We cannot thank them enough you made our wedding very special. All of our guests loved the venue, and we are getting so many compliments from people seeing our pictures asking where it is. I would recommend anybody wanting a small wedding or elopement to go check out Cote how."
JULY 2021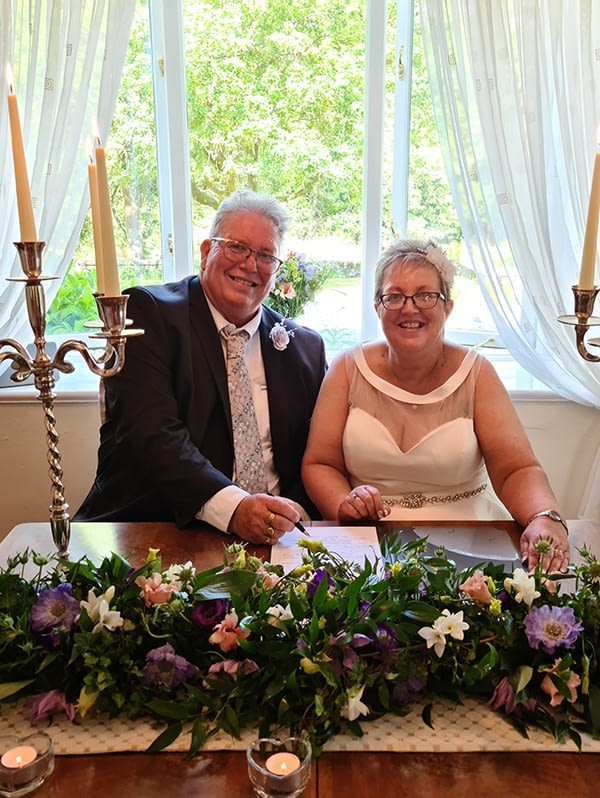 Shannen and Ben's Outdoor ceremony for 15
"We had an incredible intimate 2-hour wedding at Cote How. We stumbled across the venue online and managed to book our wedding at short notice – just 8 weeks before the big day!
Caroline, Sophie and Steve were fantastic throughout, helping us to plan our ideal wedding in such little time. They were responsive and helped us all of the way.
On the day the venue took our breath away. It is stunning. So much more beautiful than we anticipated. Caroline and Steve greeted us, helping us and our guests to feel welcome.
We had a wonderful service in the outdoor barn, followed by confetti, photos, drinks and a wander round to Rydal Lake.
Our whole time at Cote How was perfect and exceeded our expectations in every way. Thank you for such a beautiful, memorable day. Shannen & Ben xx"
JUNE 2021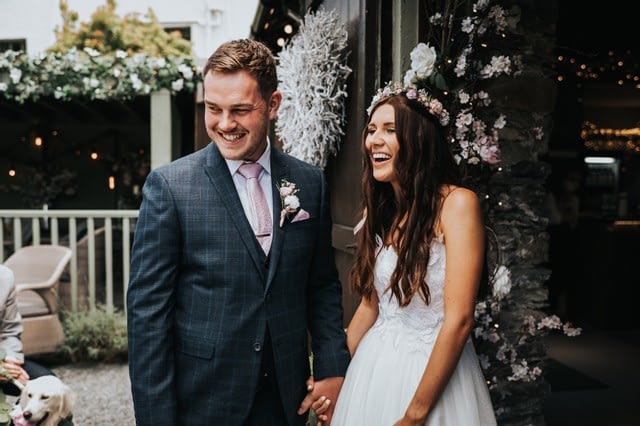 "As soon as we met Caroline and Steve we knew we were in good hands! Not only is Cote How a truly beautiful and unique location, but you can feel the love and attention to detail they put into the venue. They made our intimate family wedding a magical occasion, understanding exactly how we wanted our wedding to feel and making our dream a reality. Everything was taken care of – flowers, cake and food, even during these Covid times. Communication and planning was so smooth, easy and completely stress free with nothing too much to ask or too silly to check. We are so pleased with our wonderful day and so sad it couldn't go on forever!! Thank you, Caroline, Steve and Sophie, for giving us the best day of our lives!"
JUNE 2021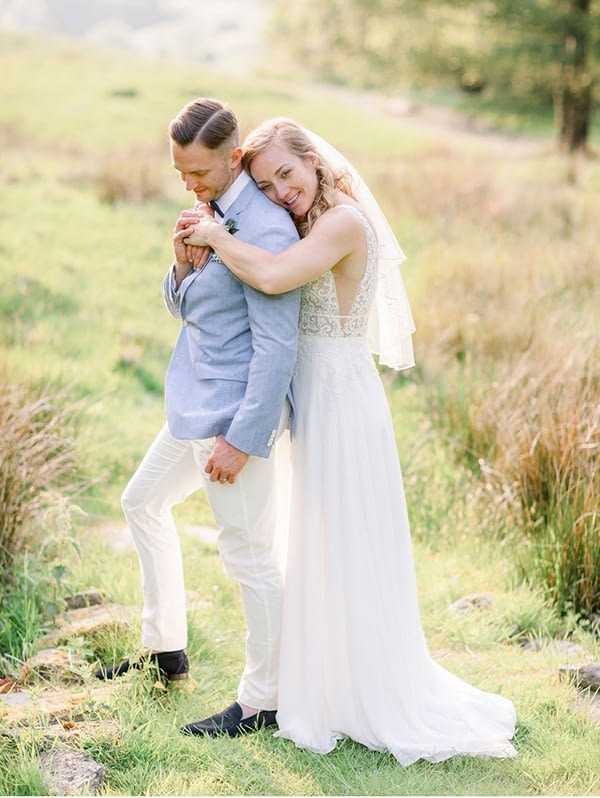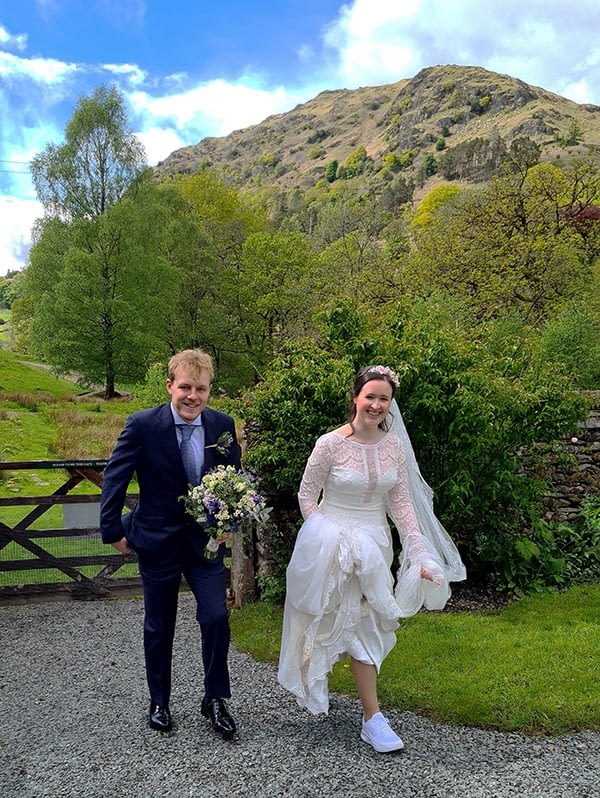 Debra and Gary's Afternoon wedding for 9
"We had a wonderful wedding at Cote How on Tuesday!
Cote How is a beautiful venue – it has a stunning mountain backdrop and is only a short stroll away from the lovely Rydal Water.
Caroline, Steve and Sophie were so helpful, and nothing was too much trouble. We can't thank them enough for everything they did to help us plan and reschedule our wedding in the midst of the pandemic.
The day was just perfect- everything went so smoothly and exceeded our expectations! We had 9 guests, and it was such a great setting for the intimate family gathering we had always wanted.
Thank you so much, Caroline, Steve, Sophie & all of the team at Cote How! "
MAY 2021
Claire and Andy's Weekend wedding
"How do you sum up such an incredible experience? It wouldn't be going too far to say it was perfect. Caroline and steve have carefully curated the best suppliers. We had the best food, best cake, best flowers. All the hard work and worry in selecting the right suppliers had been taken away. They made sure the day ran so smoothly. All we had to do was enjoy it. Every need of our guests was catered for. The numerous personal touches didn't go unnoticed. The venue is, of course, stunning, and our guests were wowed. What a breathtakingly wonderful day. Thank you, Caroline, Steve and Sophie xx."
MAY 2021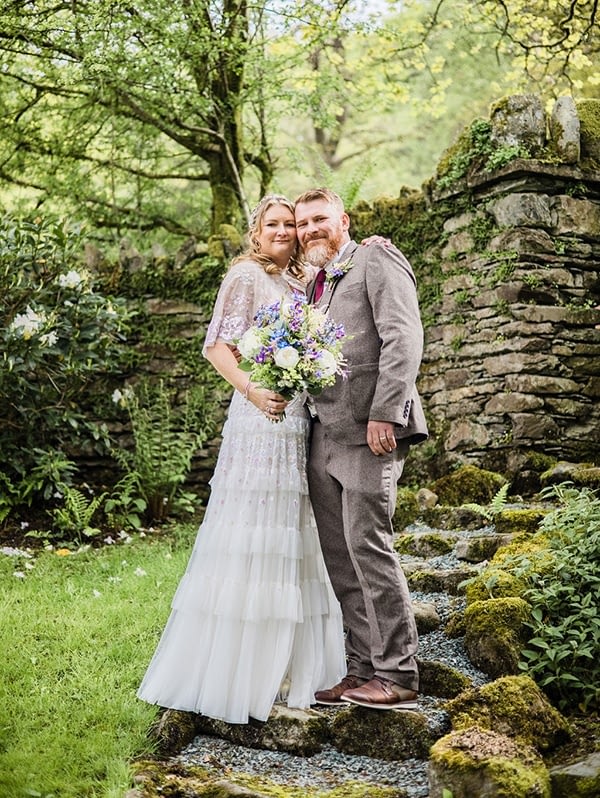 Vicci and Mark's intimate festive wedding for 12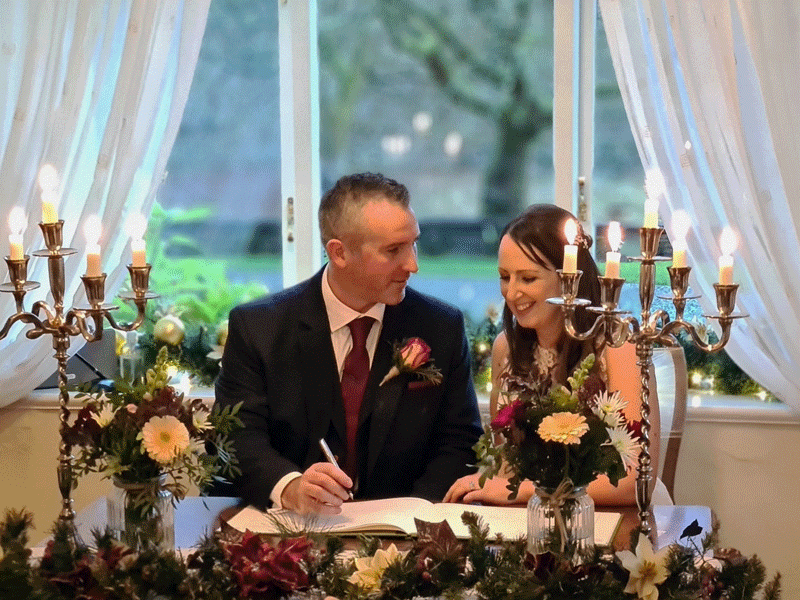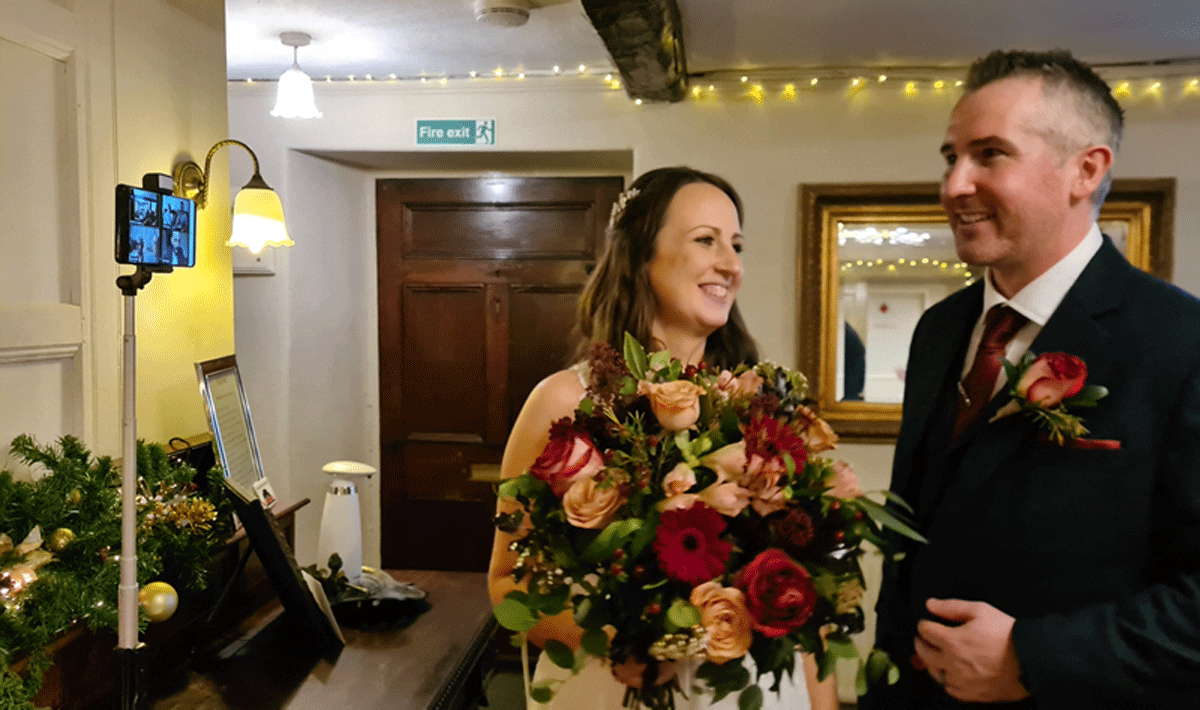 "We were lucky enough to get married at this beautiful venue on the 15th December 2020 with our closest family present.. and others on Zoom! From the moment we booked Cote How Caroline and Steve made the whole process seamless. We really didn't have to worry about a thing! Even with all the uncertainty of Covid restrictions, Caroline was always on hand to guide (and calm) us.
Apart from the obviously STUNNING venue and grounds and the warmth and professionalism from Caroline and Steve, we were overwhelmed by their thoughtfulness towards our 2-year-old daughter. A keen fan of the Gruffalo (she carries a tiny Gruffalo soft toy everywhere she goes), Steve noticed this and dug out his own (now teen) daughters old Gruffalo soft toys (a mouse and a fox) and gifted these to our little girl. She was absolutely thrilled and happily played by the roaring log fire for most of the day.
We couldn't have asked for a more perfect day. The hospitality was fabulous, the food delicious and the bar well-stocked! Our guests all commented more than once that we couldn't have picked a more perfect venue and how lovely and accommodating our hosts were. We truly couldn't have hoped for a more perfect day so thank you to Caroline and Steve and to all at Cote How who helped make our 'Christmas' wedding the most treasured, memorable day."
DECEMBER 2020
Sam and Rosie's intimate wedding for 13
"Sheer perfection! Cote How is an idyllic setting for anyone looking for a small, private and beautifully organised wedding in the Lake District. We cannot thank Caroline, Sophie, and all the team at Cote How enough for an amazing day. As a bit of a wedding phobic couple, not even we knew what we really wanted, but every last detail was perfect, and the day ran so smoothly. Every need was catered for, and our guests were full of compliments for the venue and its location. Not only were the house and barn immaculate and beautifully decorated, Rydal Water is but a stone's throw away and the perfect location for photographs. We cannot praise highly enough and couldn't imagine getting married anywhere else."
OCTOBER 2020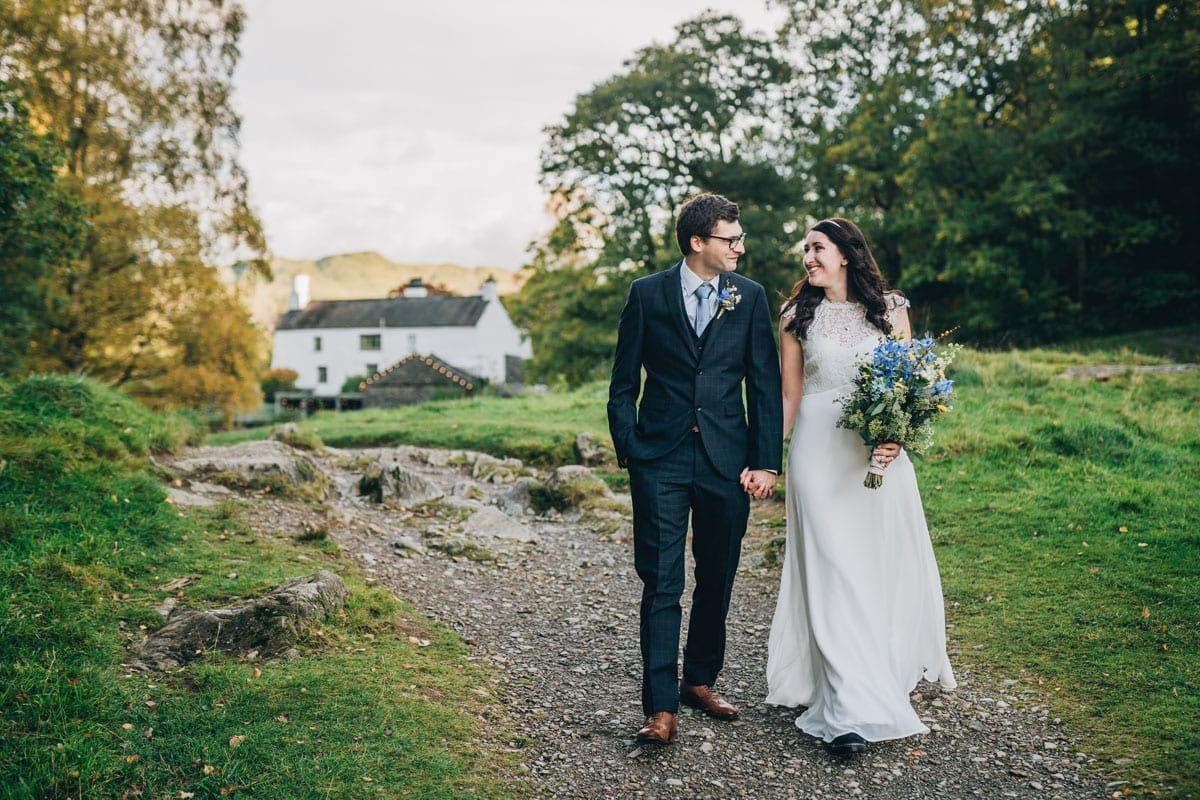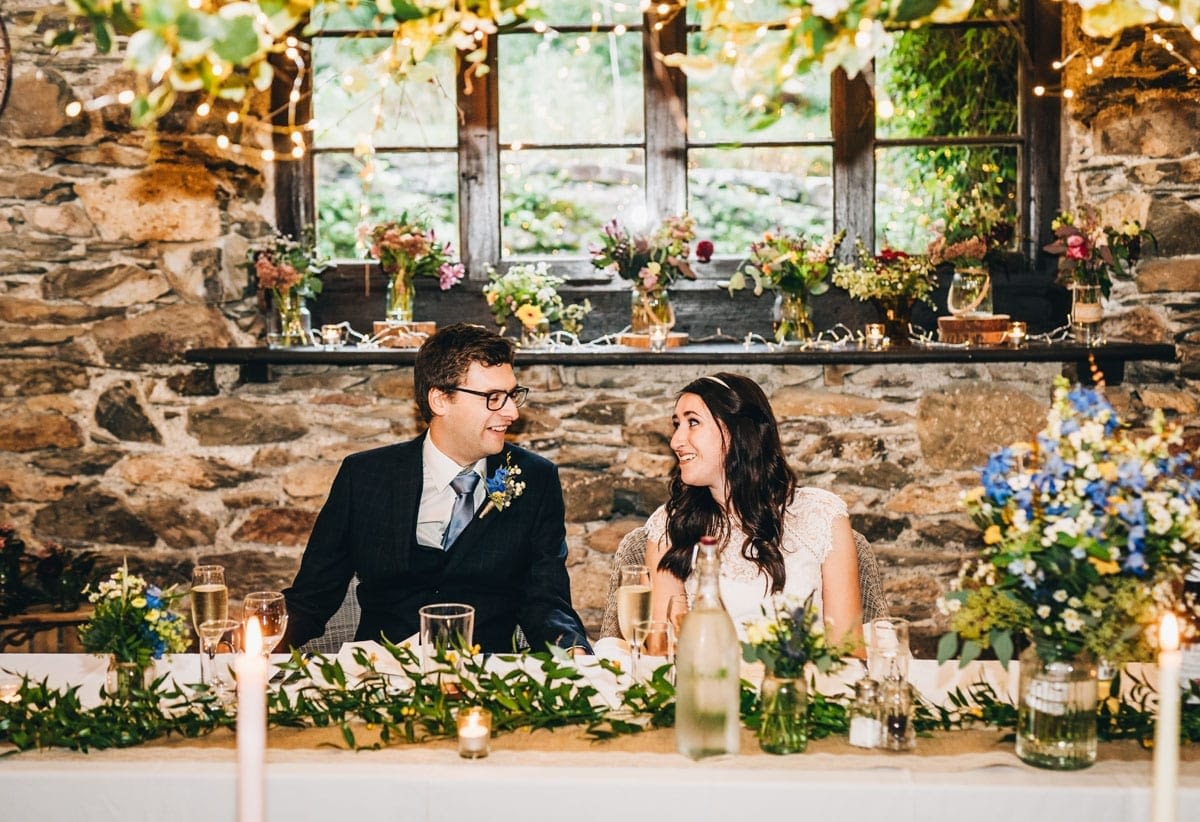 Celia and Adam's intimate outdoor wedding
"We were lucky enough to get married at Cote How on Tuesday. It was a blustery, dramatic autumnal day, and the location could not have been more beautiful. The whole experience was amazing. Getting married outside in the Lake District was our dream, and Cote How is such a magical setting in which to do that.
We can not thank Caroline, Steve and Sophie enough for all their help, support and understanding through the many changes and last-minute decisions we made due to the pandemic. On the day, everyone at Cote How went above and beyond to ensure we had the day we always dreamed of.
The day was just perfect, and we are so grateful that we were able to celebrate our love with both families at Cote How and we can not recommend them enough to any couples wanting to get married!
Thank you, thank you, thank you!"
OCTOBER 2020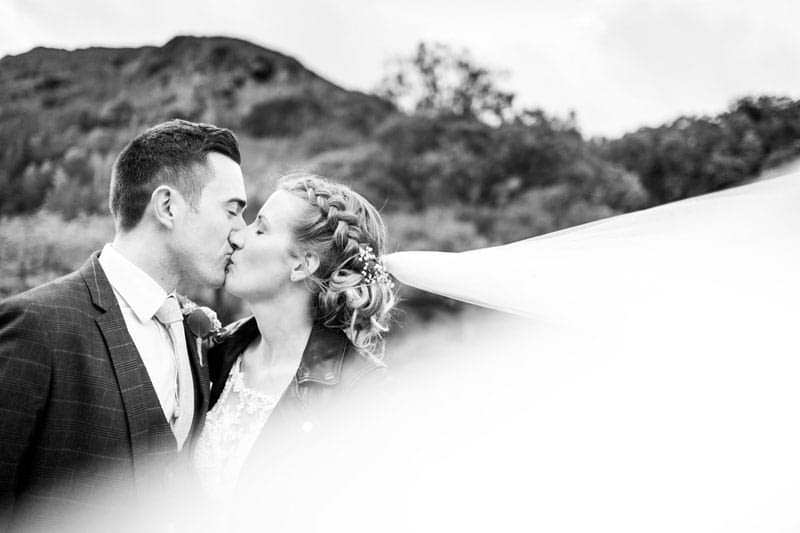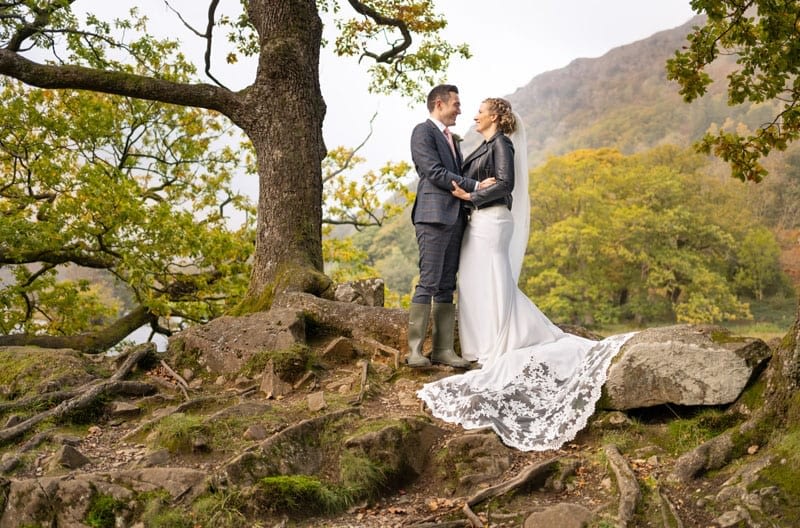 Rosie and Jemma's afternoon wedding for 23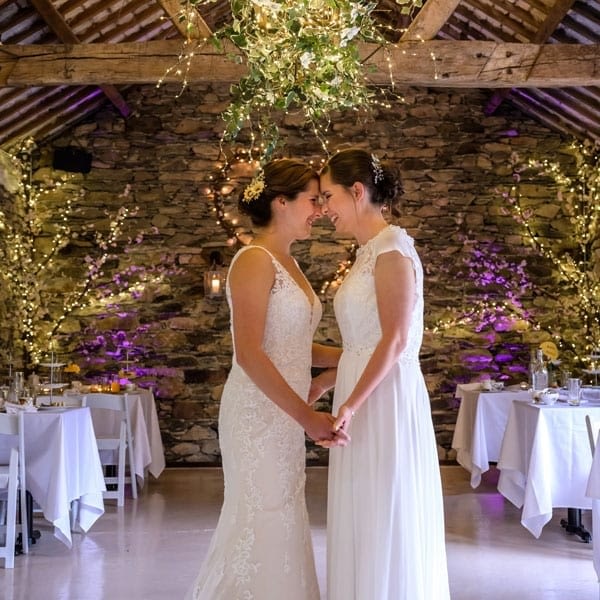 "We had the most amazing wedding day at Cote How. The setting is just beautiful with the hills of the Lake District visible whichever way you turned. Caroline and Steve are incredibly friendly, helpful and brilliant hosts! Thank you!"
SEPTEMBER 2020
Sophie and Stephen's intimate wedding for 12
"We had an amazing wedding Cote How. The venue is perfectly placed in a secluded spot in the Lake District with amazing surroundings. It's just a short stroll down to Rydal Water and surrounded by the mountains but also very convenient for Windermere and Ambleside.
We had a small wedding with 10 guests. It felt special and intimate at Cote How.
Caroline, Sophie and Steve at Cote How were great and really helped to make the day special, everything ran really smoothly. Everybody who attended the day had a lovely time.
The measures introduced by Cote How to comply with Covid19 restrictions helped make us and our guests feel safe, but it did not take anything away from the time we spent there.
We couldn't have hoped for a better day, highly recommend!"
SEPTEMBER 2020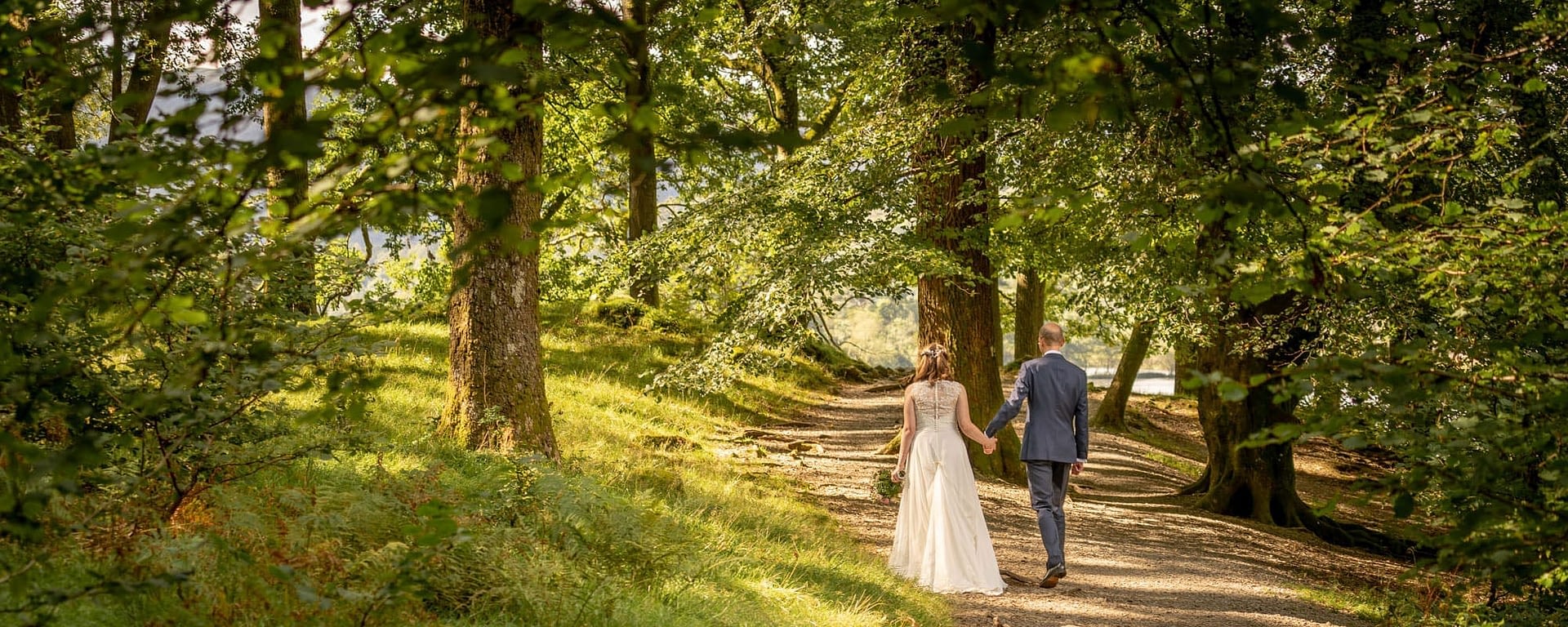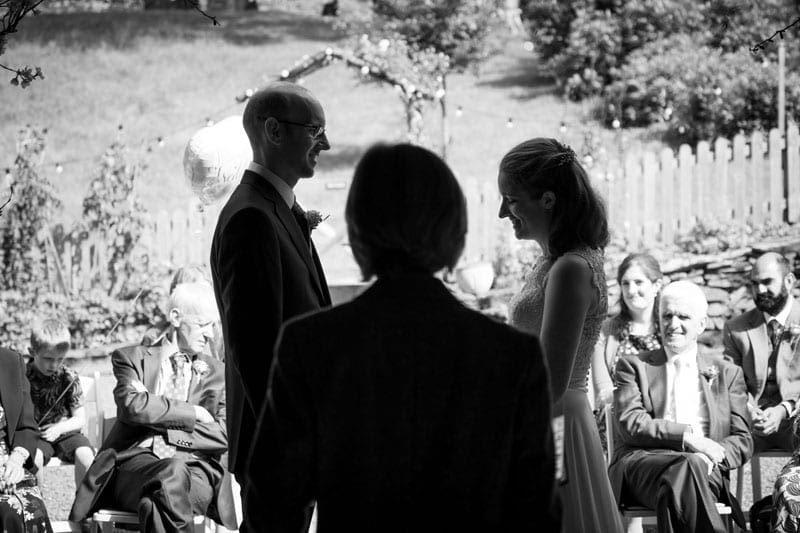 "The first time we pulled into the driveway at Cote How, the inviting smell of a burning log fire, swiftly followed by warm and welcome introductions by Caroline and Steve, we knew this was the place we wanted to get married. Our wedding was only ever planned to be an intimate day with our closest family and friends and we knew this would be the perfect location to host the weekend.
The planning process was seamless with the easy to use portal covering off everything that needed thinking about! We took the option for Caroline to organise our cake and flowers and they were exactly as we would have wanted if we'd done it ourselves.
Despite a few curveballs thrown from Boris requiring last-minute changes to our reception (12.30 pm the day before!), the day ran seamlessly and all of our guests were amazed with the stunning setting, breathtaking views and perfectly manicured gardens that Cote How has to offer. This was all topped off by the fantastic teams led by Caroline, Steve and Karen – we can't thank you enough for making our day one we will never forget!
AUGUST 2020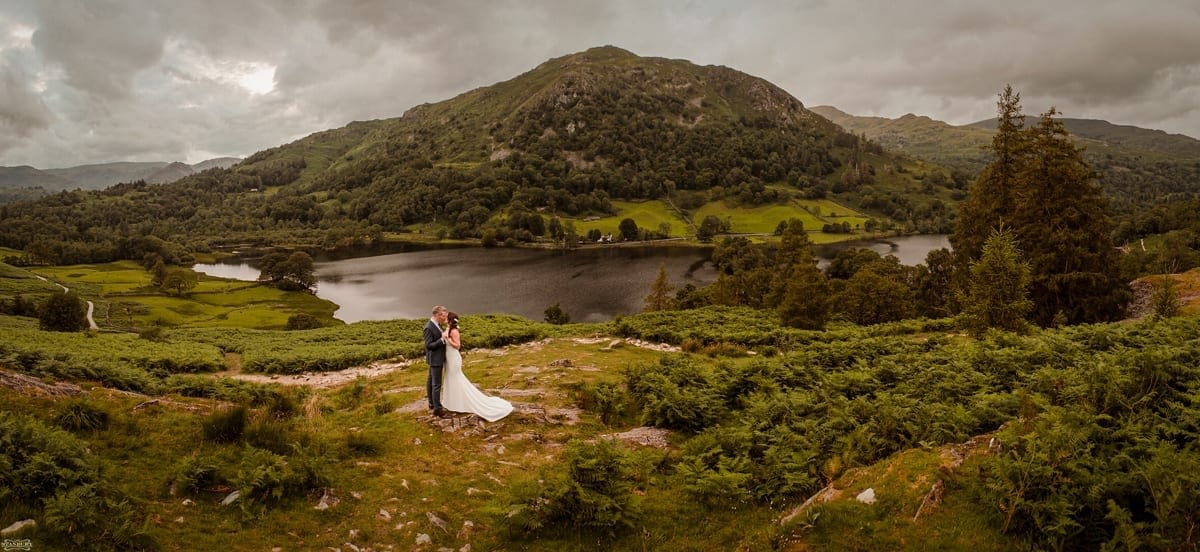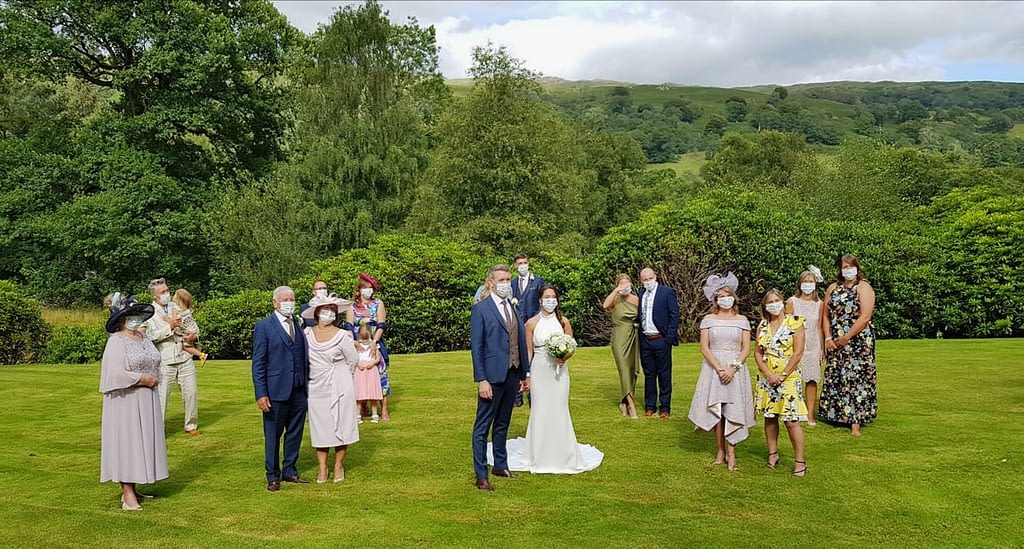 In February 2020, we decided to visit Cote How, Rydal in the Lake District (mainly as this part of England is our favourite place) as a possible wedding venue, so we set off from Stockton on Tees in high spirits, even higher winds and driving rain, it was a pretty scary drive on the A66, and when we did get to the Lakes, we then had to contend with the flooding, but we made it – and oh boy was it worth it!
We were welcomed by Caroline and Steve Langham to their very beautiful and private home. Caroline was fantastic. She took us through all of the options available to us but never pressured us into making a decision there and then, she gave us plenty to think and talk about on our journey home. She showed us around the venue and the outside space we could use, depending on the weather of course, she left the barn until last – WOW!, WOW!, WOW! we were smitten, it was an amazing space both inside and out and on the journey home we knew that Cote How was where we wanted our special day to be.
It was booked for 19/08/2020, and we were due to re-visit in May, but by then, Covid had reared its ugly head, and the next time we would actually see Steve and Caroline would be on our wedding day. I lost count of the emails sent between Caroline and myself, she was absolutely amazing dealing with the ever-changing rules and regulations that Covid brought but nothing, and I do mean nothing was ever too much trouble for her. On the big day itself, all our family met on the terrace (as the sun was shining!) and were made to feel so welcome by Steve, Caroline and Sophie. They attended to our and our guests every need.
Caroline walked us through everything, and the day went without a single hitch. It was such a special day that was shared with our loved ones and is definitely one of the best memories – ever.
If you are looking to hold an intimate wedding with very passionate and professional people at the helm, then you must check out Cote How. It is a truly stunning location, we can not recommend it enough.
Thank you, Caroline, Steve and Sophie.
AUGUST 2020
Michelle and Craig's Outdoor wedding for 20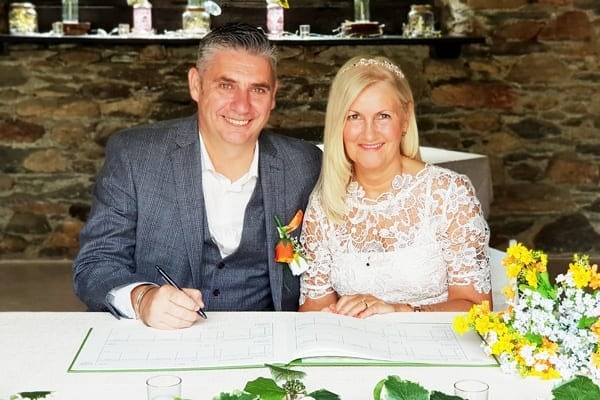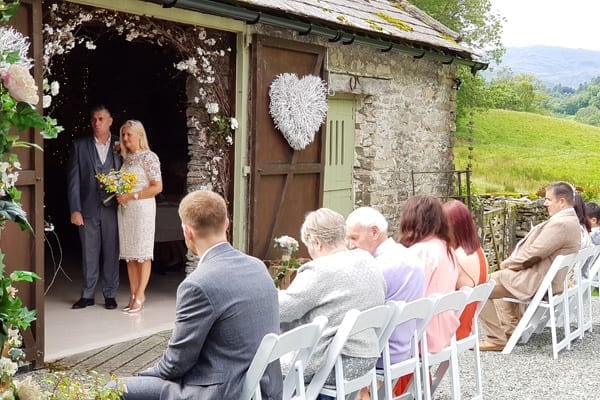 Claire & Indie's Luxe Micro Wedding for 15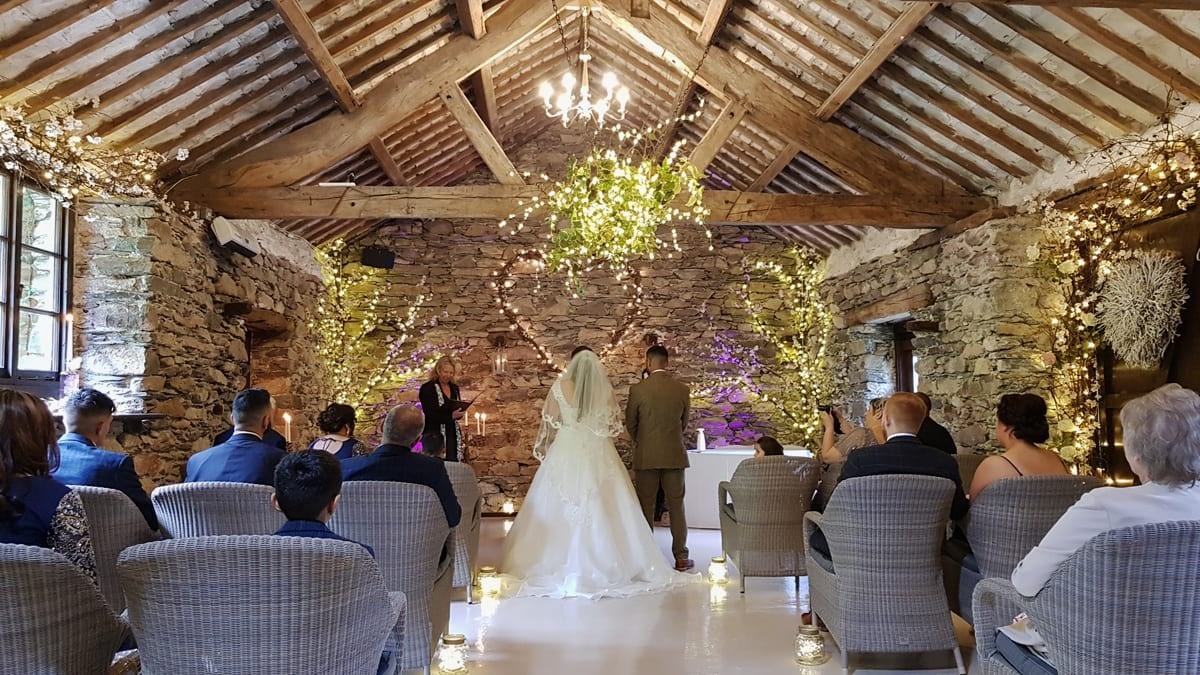 We were married at Cote How in July 2020 and despite changes we were forced to make due to current Covid restrictions, love conquered all and we had the most amazing day!
When we thought about getting married, we were agreed on a quiet, quaint venue, but one that would need to be elegant and charming all the same; from the moment we pulled up to the driveway on our first visit to meet Caroline nearly two years ago, we realised Cote How ticked every single box and then some!
Caroline made every step of the planning easy and stress-free; it's hard to believe it's all over!
All our guests commented on how delightfully elegant Cote How is; they were blown away by the whole setting.. Truly magical!
Cote How will always hold a special place in our hearts; as will Caroline and Steve – we cannot thank you both enough.
Even when times were uncertain, your hope and positivity never faltered!
From the bottom of our hearts, thank you!
Lots of love always, Mr & Mrs Bopari
JULY 2020
Described as a "Wedding Angel"; we believe "Wedding Goddess" more fitting.
We happened to stumble across Cote How during a walk with friends from Ambleside to Grasmere (our spiritual homes). Peeking over the gate to get a better view, Abbie and I were struck by the beauty of Cote How's lush green lawns, perfectly maintained flower beds and crisp white facade. Its secluded location could've easily been walked past which contributed to the serendipity of happening upon this rural paradise.
From the moment we contacted Caroline to arrange a viewing we felt at ease. Her genial and welcoming nature was one of the fundamental factors in choosing Cote How as the venue for our wedding. Throughout our planning and correspondence Caroline's 'nothing is too much trouble' attitude aided in the seamless organisation of our special day. This ultimate professionalism continued right through to and during the day of our wedding. Having been to weddings since and being able to compare our own experience, what's most noticeable, and we believe important, were the several opportunities to speak with our guests post-ceremony. For example, immediately after saying "I do" Caroline took us to stand in the shade of a tree outside the entrance of Cote How where our guests were able to offer their congratulations before we were whisked away for photographs. We were also able to welcome our guests into the barn before the wedding breakfast. Opportunities like these, where we were able to speak to all our guests, were much valued, cherished and some of the most important of the day.
Our day ran so smoothly and effortlessly – a testament to the experience and enthusiasm of all at Cote How. We'd previously read Caroline being described as a "wedding angel"; we believe wedding goddess is much more fitting. Steve was also paramount in the success of our day, working humbly behind the scenes to ensure the little details were taken care of.
It's impossible to put into words the magic of Cote How's wedding experience, and equally our thanks to both Caroline and Steve for making it perfect.
AUGUST 2019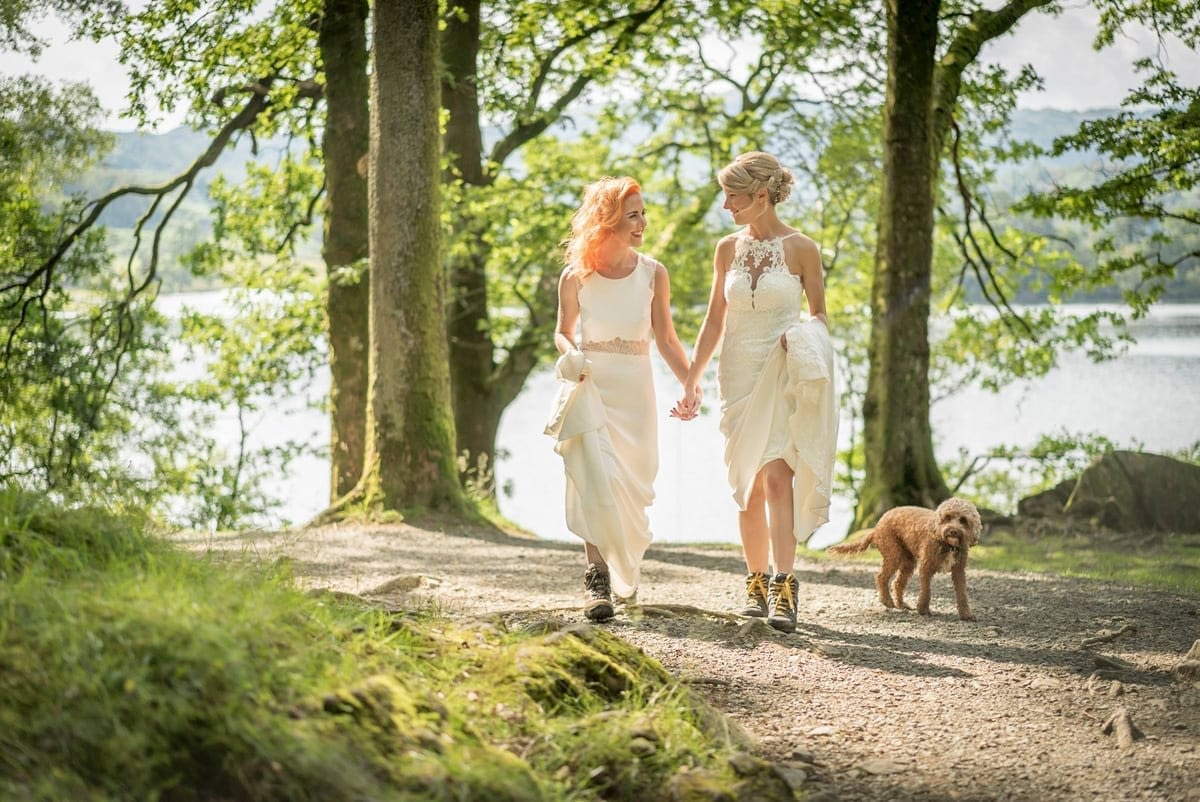 Simon and Louise's 6-Hour aLl-Inclusive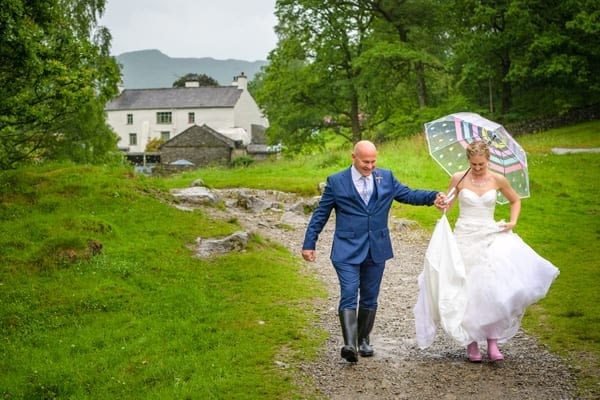 Yourself and Steve couldn't of done enough for us, you went above and beyond and nothing was too much trouble. Your venue was perfect and met everyone's needs including the fussy eaters ha ha.
You personalised the venue to our theme and the flowers and cake included were perfect, not only beautiful but delicious.
The rain didn't spoil the day, your venue is perfect and well equipped for both rain and shine and we feel that the rain made it and added to the day and the pictures. 
Yourself, Steve and staff were fabulous and friendly. 
We can't thank you enough, your organisation, skills and attention to detail made us feel safe, confident relaxed in your hands.
And I would recommend your venue to anyone come rain or shine.
Thank you.
JUNE 2019
Anne and David's Weekend All-Inclusive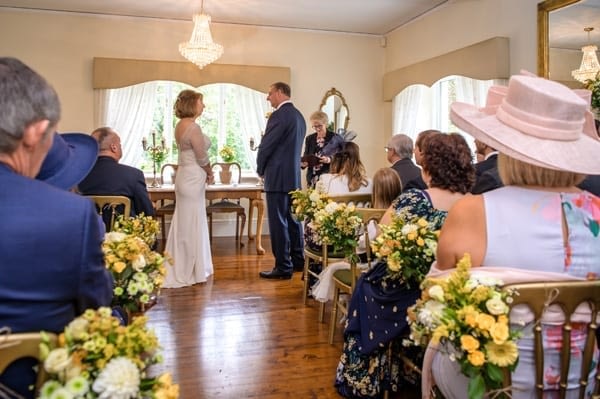 Thank you Caroline and Steve for making our special day at Cote How on 28 September 2019 so perfect! We wanted a personal, non-corporate venue where we were able to feel at home, relax and enjoy our day with friends and family. The Cote How Team and venue provided this atmosphere and so much more, in terms of professionalism, glorious location, beautiful décor and amazing food! The sun even shone on our day! Thanks to your efficiency, organisation and knowledge our weekend was stress-free and we could relax and enjoy it. With love and grateful thanks. Mr and Mrs Holme.
SEPTEMBER 2019
It's hard to describe just how beautiful Cote How is. When I found Cote How whilst looking for a scenic wedding venue for this summer, I couldn't believe a place like this existed and fell in love. I made an appointment to go meet Caroline and see the venue in person and was absolutely blown away by the entire surroundings. From the quaint entrance, the lovingly restored barn to the magnificent mountains in the backdrop. Without even including the access to the river and Rydal water where you will be able to capture the most amazing memories of your special day – it is just perfect. Caroline and Steve are incredible too, during the entire planning process – which didn't take long because everything is so well organised – I was able to contact Caroline and receive an email back promptly. On the day, the wedding went off without a hitch. As I've already said, everything is so well organised, that as the bride to be I felt so relaxed knowing that everything was taken care of. Caroline ensured everything was perfect and I cannot thank her enough for her amazing attention to detail. Both myself and my new husband are so happy we found Cote How and we wouldn't change one single part of our special day – it is something we will cherish forever in the most part because of the beauty of Cote How. Which has been perfectly captured in our wedding pictures. 5 stars is not enough!
JULY 2019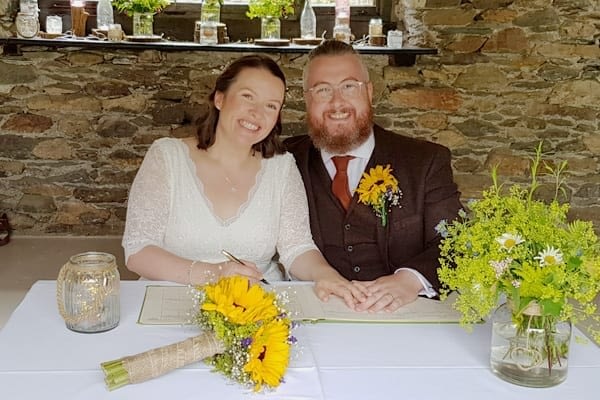 It is difficult to put into words how incredible Cote How is. The beauty of the place is incomprehensible until you're stood there. The house has the most stunning charm and the gardens and barn will take your breath away… but without doubt the most beautiful part of this venue has to be Caroline and Steve. From the moment I spoke to Caroline about the idea of a surprise wedding (with just 10 weeks notice) they were both on board and went above and beyond to ensure we had the day of our dreams. Nothing was a hassle! The help and guidance we received was incredible and made the entire process stress free (something I'm a big fan of). The perfectly manicured gardens and freshly cut flowers were just examples of the attention to detail, love,care and enthusiasm this wonderful couple put into their weddings. This definitely showed on our wedding day when they and their lovely daughter were perfect hosts to our nearest and dearest, making everyone feel warmly welcome and taken care of. My new Husband Joe and I will forever be grateful to Caroline and Steve, and can not recommend them and their venue enough.
JULY 2019