and our magical private small wedding venue
And our passion For weddings!
A small wedding venue with a huge friendly welcome
Well, hello, and welcome to the Magic that is Cote How!
Where to begin…
Have you ever been house hunting… And when you walk into the ONE – You just know…
Well, that kind of sums up Cote How. Having lived and worked here for over 18 years, and listening to all the comments uttered as guests depart, it reminds me of that kind of feeling.
It's so hard to describe, but this place just oozes welcome, and a safe haven of protection. Maybe it's part of its historic roots. Or maybe as it sits on two converging lay-lines, it has always had a "draw" as a place that gives out good vibes – But this place is special, and I feel honoured to be its custodian – Even if for just a very short time.
Cote How has been here for over 500 years as a dwelling place, a shelter and now an amazing place to get married! (you can read all about its history here) 
But it isn't just about the house, is it? Yes it is amazing, and its location is amazing, but we have an amazing family team too, which you can read all about here.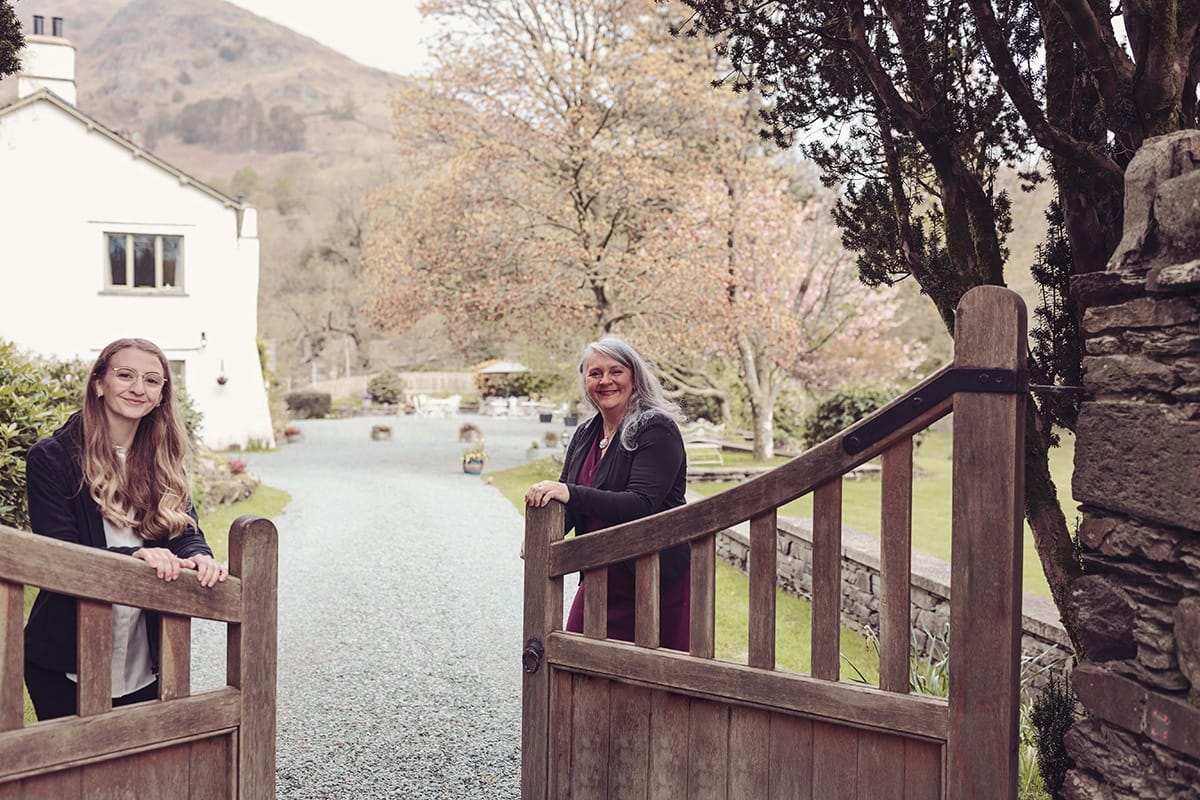 Of course it isn't just the place that makes it special – I believe that the people make it special too. 
This is our family home – We love it, we think it is amazing, and we absolutely love sharing it with you.
Cote How is a family business headed by Caroline and Steve, with our full-time assistants Sophie and Dan! 
Together we love creating amazing, relaxed luxury wedding experiences for you. We will hold your hand throughout our journey together, designing the best day of your life.
This may be your first time planning a wedding… But no need to worry – We are highly experienced in creating the magic and can guide you along the way.
We pride ourselves on being there for you and what you experience at Cote How is very much an all-inclusive wedding planning service and experience, allowing you to relax and enjoy the ride.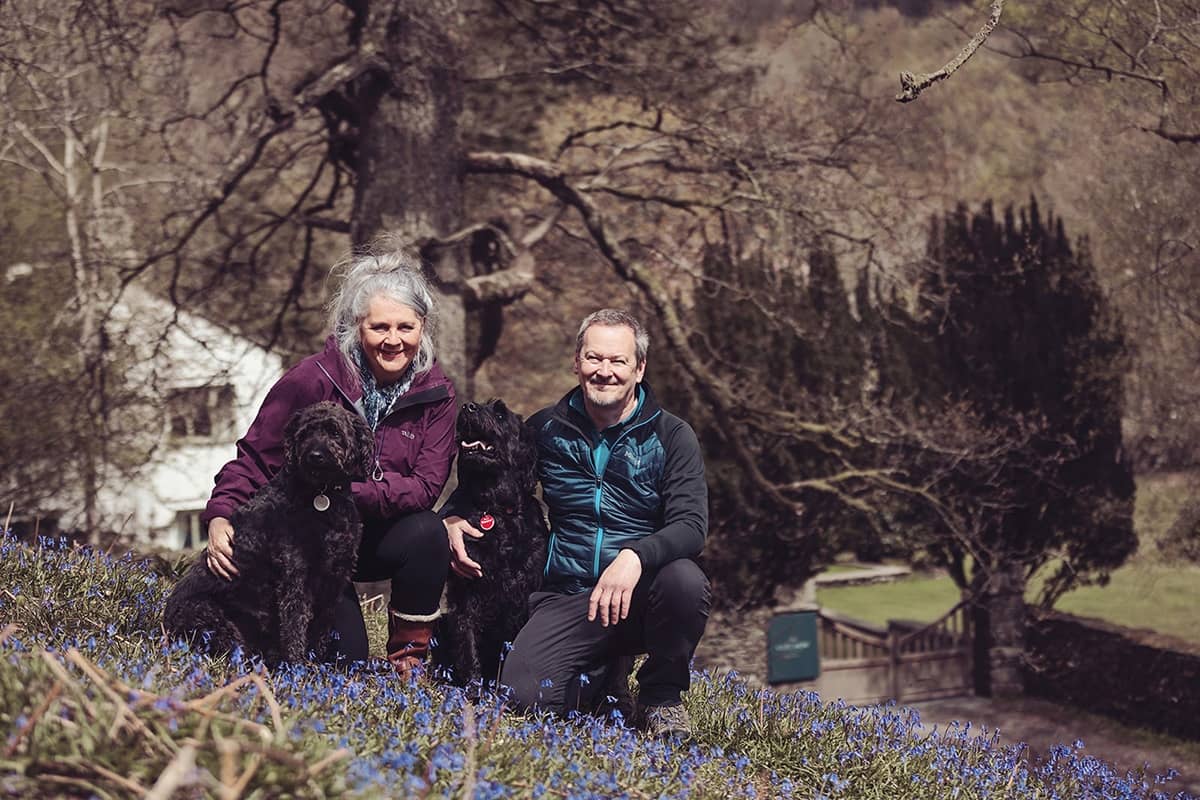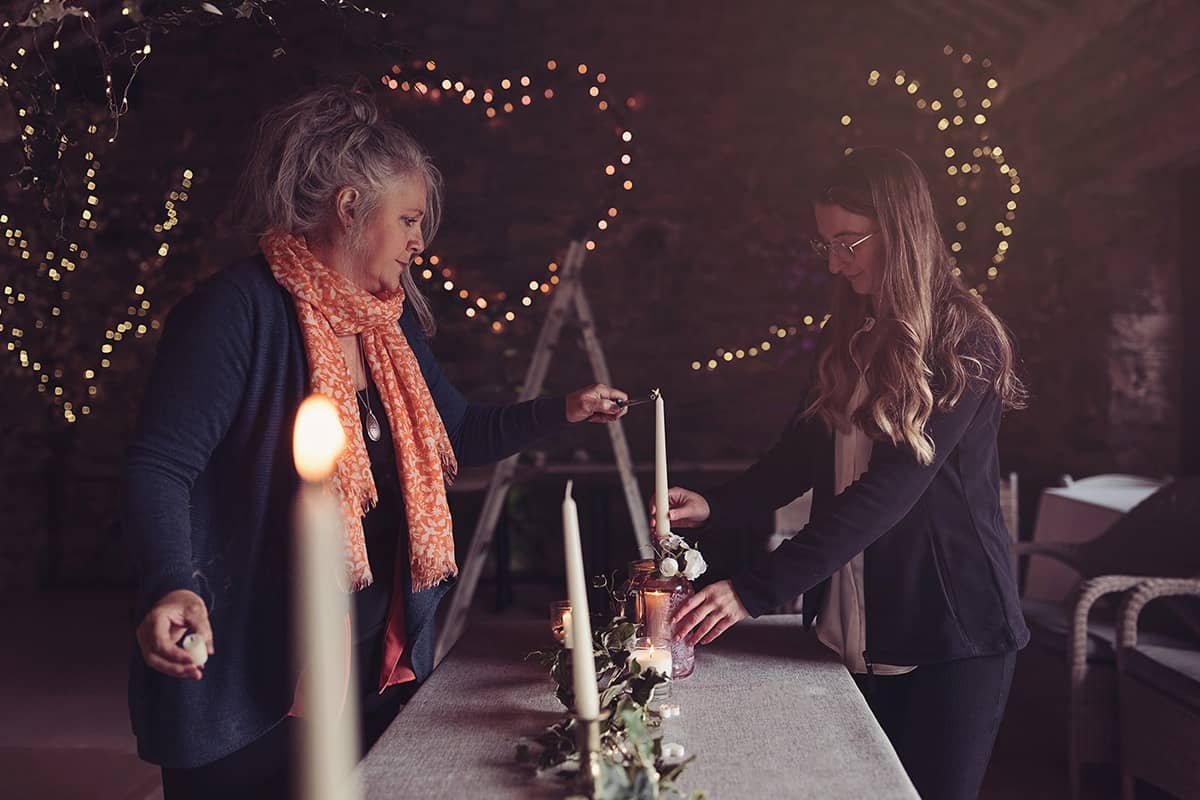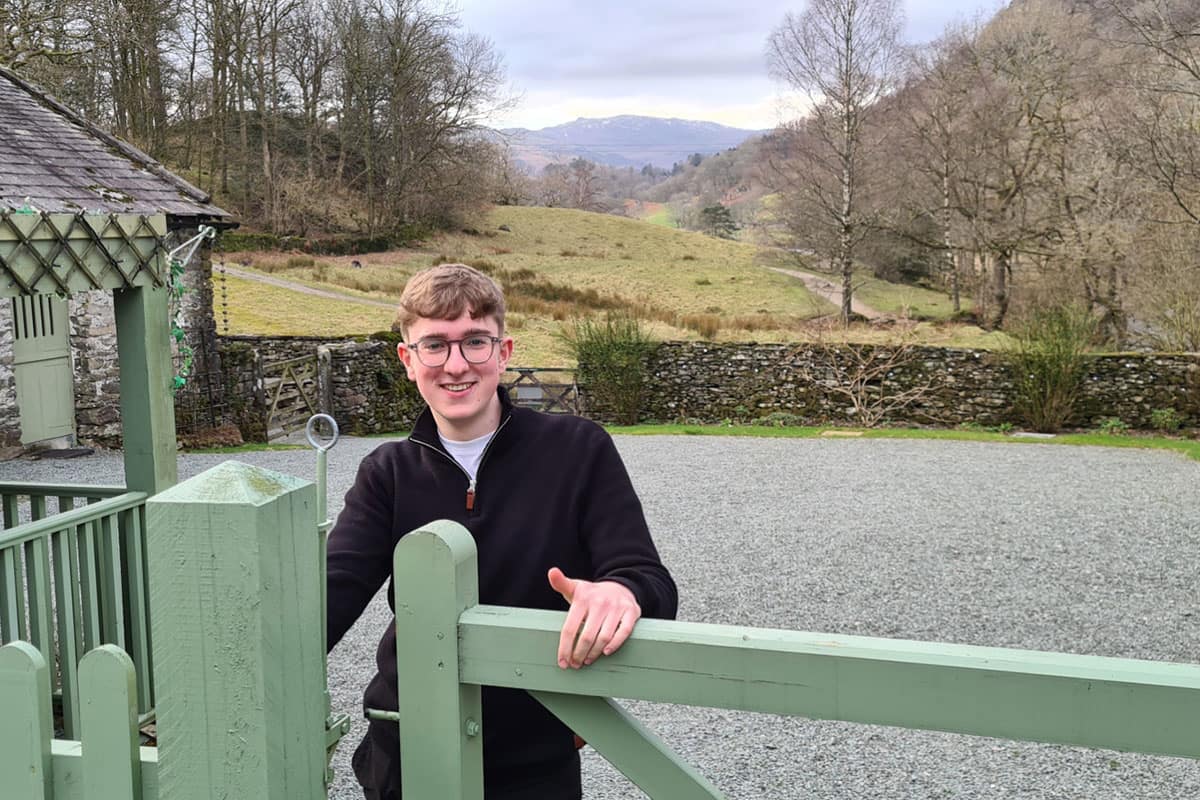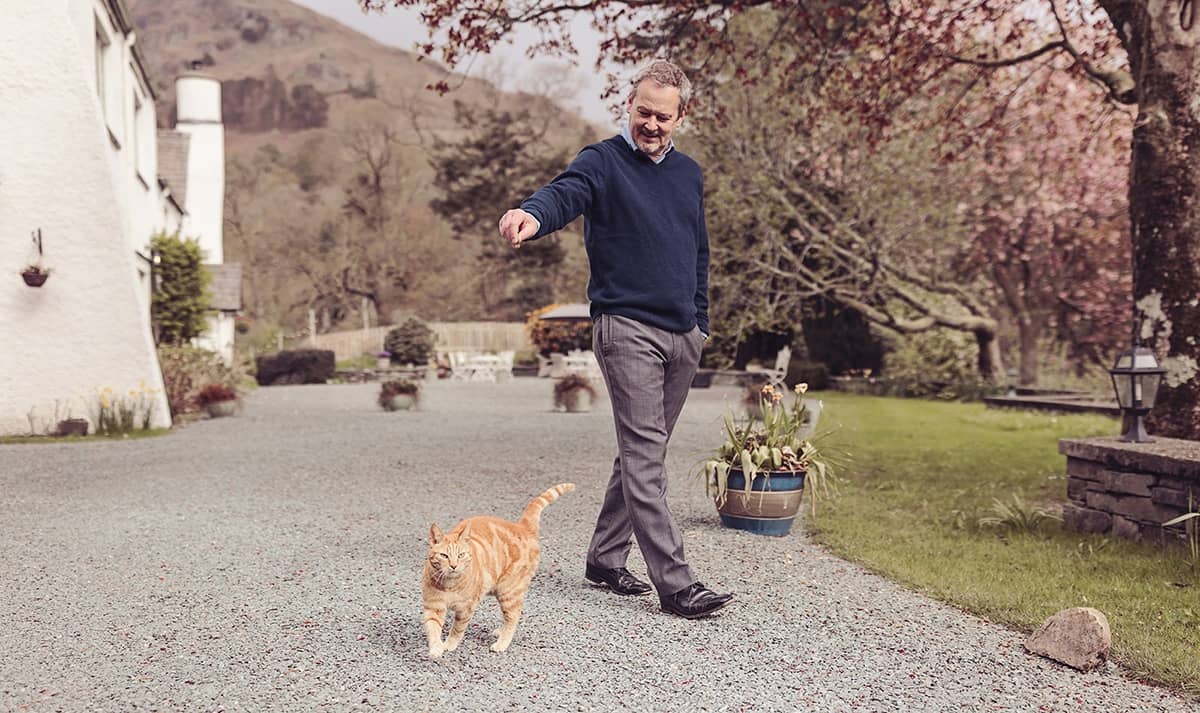 Cote How is a wonderful place to work!
If you fancy a career in weddings, or maybe just occasional work we are always looking for the right candidates to join our growing team.
Of course, we don't deliver your amazing weddings single-handedly – We have a family of fantastic professionals to come to the helm whenever they are needed.
Karen is a food lover and feeder with a passion for homemade, traditional, local hearty food. She is passionate about making you happy through her food. She is on hand all day to introduce herself, especially if you have any guests with intolerances, allergies, or are nervous about how their food is prepared. 
Then you see my grown-up girls Ellie and Ruth (front centre) and Louise and Emly (left) still helping out whenever we need them and still very much a part of the business along with a team of wedding elves, experts at drinks, cocktails, bar service, food service and making you all so very happy! 

our wedding planning service
Your Own Wedding Planning Guru
Hi, I'm Caroline, a former wedding dress designer, now co-owner and Wedding planner here at  Cote How Lake District Weddings. I help lake-loving couples create relaxed and understated intimate weddings with a hint of indulgent luxury. Together we design your wedding to be a unique reflection of you, with all your quirks, creating unforgettable life-long memories along the way!
With my passion, your vision and my experience together, we will work wonders. Wedding planning is creative and fun, and with my hand to hold, your journey will be stress-free, exciting and fun. We can style it to suit, from subtle, romantic and candlelit to active, fun, funky, traditional or quirky. Hey, we love breaking with tradition too! Your choice!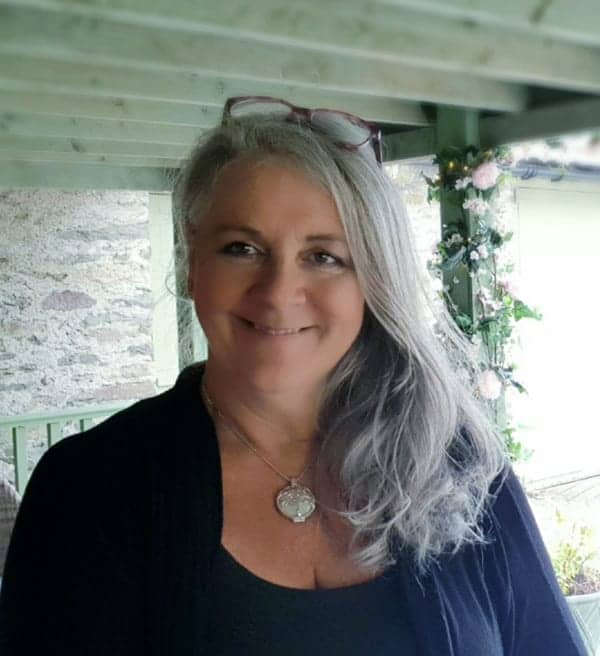 Every wedding is different, and I'm passionate about creating the very best for you and your guests. Small weddings are perfect for getting to know each other, and I love getting to know you, your friends and your family! Hospitality is in my genes, I love helping people and making them feel welcome, and I can't help but give them my all!
We create the very best guest experience, and seeing the delight on the faces of your guests as they walk up the driveway fills me with pride! Some of our best reviews are from wedding guests, and if everyone has had a fantastic time, then I feel I have done my job well!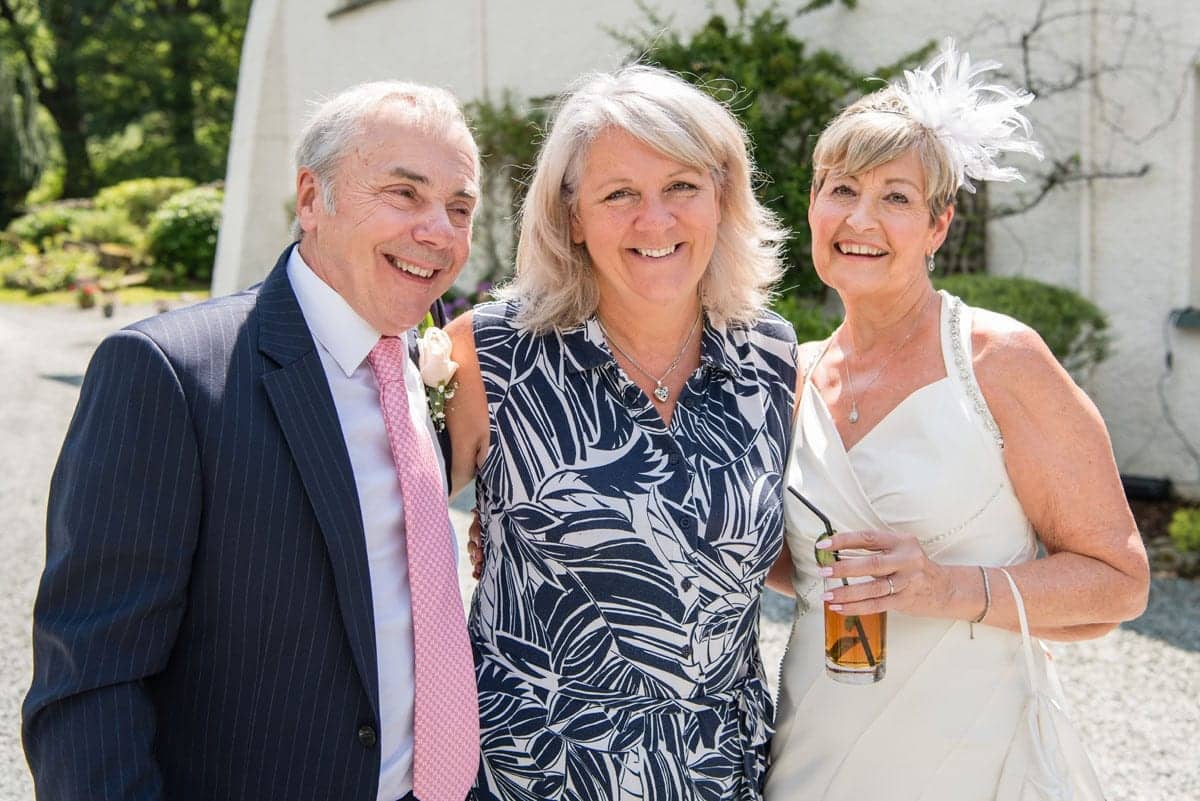 From opening the doors to weddings in 2013, I realised my ultimate dream when Cote How gained it's first wedding license and began evolving into one of the Lake District's most exclusive small wedding venues.
Cote How occupies a natural gem of a location right in the English Lake District's heart and oozes Lakeland charm.
Cote How is as far from corporate as possible, and staying true to it's Lakeland heritage, we focus on attention to detail and sublime customer service, creating perfect weddings in a relaxed and friendly environment.
But don't take our word for it!
Please read what our lovely couples have to say about their own Cote How wedding experience.
Our Wedding Reviews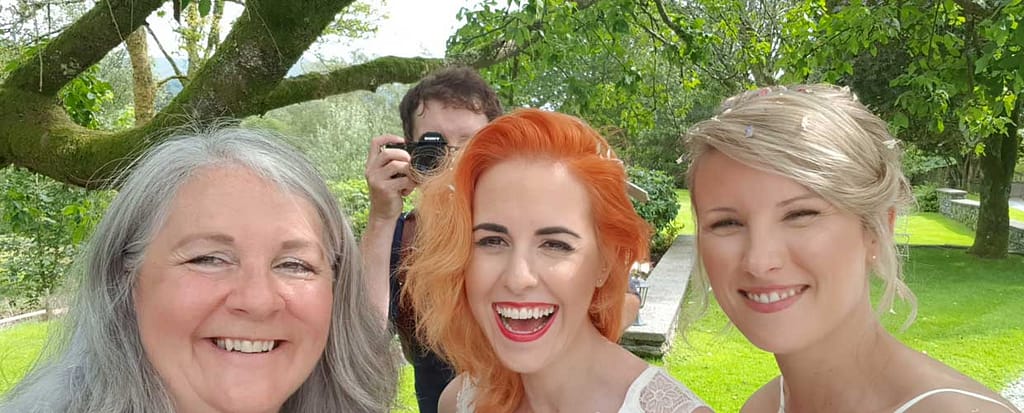 Here is "Mr Cote How". Yes, he is the quiet one working hard behind the scenes.
You may get to meet him on your show rounds. You will definitely meet him on your wedding day, as he is everything techy and wears many hats from researcher, policymaker, maintenance manager and even gardener. 
Many passers-by mistake Steve for the gardener, which we chuckle about. 
A former nuclear engineer with a first-class Engineering Degree, Steve is well qualified for what I consider his  most valuable role – Our Strategic Thinker." 

GARDEN GURU
As you can see, Steve loves being out and about on the fells with our two Labradoodles Alfie and Bess – You may follow him on Instagram – He takes some wonderful pics and has many followers on that and his GARDEN TAGS app – He loves his gardens and is very proud of his work. We all love his amazing stripey lawns, don't we! 🙂
You can see Steve's wonderful IG "Out and About" pics here.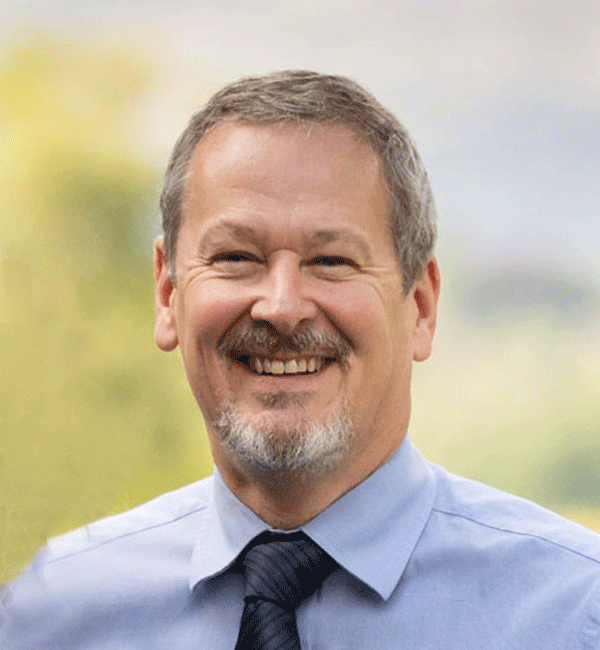 Here is Sophie – Our lovely Wedding Planning Assistant. Sophie joined the Cote How team in 2020 after completing her event management degree at Manchester University. We were so busy with the extra admin for social distancing, and we had to manage all of our bookings in the last third of the year. We were so grateful to have found Sophie just at the right time!
She has already begun making a huge difference to our wedding planning services by assisting Caroline with all of your wedding planning and showing her personality through her wedding blogging, and Elopement IG feed – See below.
COCKTAILS
Did you know that Sophie is a secret cocktail lover –Check out her reels on Instagram!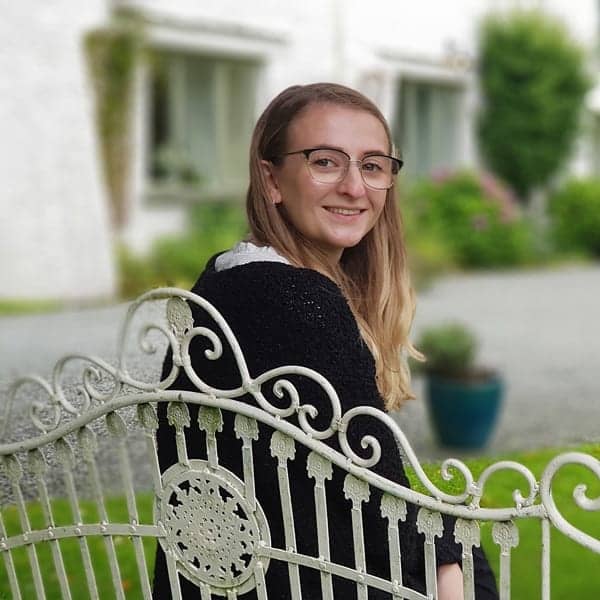 How We help plan your wedding
YOUR LOVE STORIES
We can't wait to hear from you and listen to your amazing love stories!
It is usually Caroline or Sophie who will reply to your initial enquiry (unless you meet Steve over the garden wall)… yes, it happens a lot!
SHOW ROUND MEETING
We will arrange an informal chat, zoom call or in-person meeting to discuss your wedding plans so far. We can then advise based on your hopes, fears and dreams and put together the best options for you. 
WELCOME ABOARD
When you make your wedding booking, you will be part of our Wedding Family, and we will gently be guided through the initial booking stages, arranging to give your "notice to marry", booking the registrars to officiate on your day, how to book your photographer and other wedding suppliers. 
YOUR OWN PERSONALISED WEDDING PLANNING HUB
You will have your own LOG IN for your personalised Wedding Hub, which is brimming with valuable wedding planning goodies, as is all part of our wedding planning service. From pearls of wisdom to essential booking forms and timelines to keep you on schedule – Our wedding couples find it a wonderful and convenient way to follow their planning journey online, in their own time and at their own pace and no risk of losing that wedding planning notebook!
A Historic Lake District Wedding Venue
HISTORIC FARMHOUSE  AND BARN – BUILT 1535
Cote How is nestled in the heart of the English Lake District on the shores of Rydal Water between Ambleside and Grasmere and is surrounded by stunning views from all angles. 
Originally built in 1535 as a Lakeland farmhouse it sits proudly amid 4 acres of private grounds, 7 acres of meadow on the shores of the lake and riverbank, Rydal Woods and Rydal Cave just a short stroll away, you are spoilt for choice for your treasured wedding photographs. And all accessible while your guests enjoy their post-ceremony drinks… no car required! 
THE MAGIC OF COTE HOW
Weddings are amazing here – No matter whether you are thinking of a barn wedding or a lawn wedding we will always make use of the house and terrace too. 
Your day starts with arrivals drinks on the gorgeous house terrace while guests get together and milling time is enjoyed ahead of your wedding ceremony. It's a great chance to catch up with old friends and family or meet new! 
Many guests have never visited the Lakes before and we love seeing the delight on their faces as they approach the house and take in the wonder and magic that is Cote How.
A Special Place for Centuries...
"Cote How" derives from the word "Cote" meaning shelter and "Howe" meaning small hill. 
Cote How and it's pretty boathouse features in many photographs and paintings with its stunning location, surrounded by river fell and lake.
Once a lookout post in Roman times and later a Medieval watchtower, Cote How is built into the foot of Loughrigg Fell and dominates the Rydal Valley, with stunning views towards Grasmere.
In 1535 the farmhouse was added, including the original Tudor spinning gallery, arched porch and round chimneys. Said to be built on the convergence of two lay lines, this special place oozes energy, warmth and spirit, and is an experience to behold.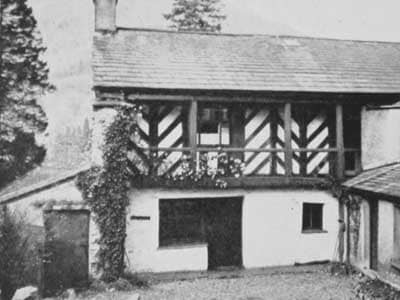 DID YOU KNOW…
Our beautiful south-facing Tudor spinning gallery is one of only 4 in the Lake District and was used for spinning the wool when Cote How was a farm. 
Our famous little boathouse features in the film "The French Lieutenant's Woman" starring Meryl Streep!
Woodrow Wilson had his portrait painted here in 1906 by a local artist (then tenant) Fred Yates
William Wordsworth lived in Rydal and drew much of his inspiration from this amazing and romantic place. Our boathouse is built on a rock known as Wordsworth's Seat.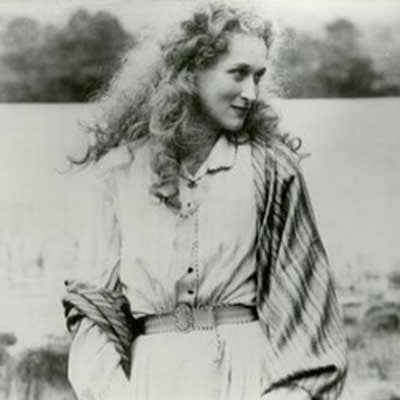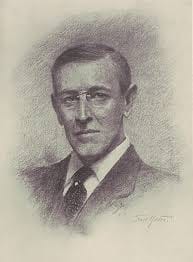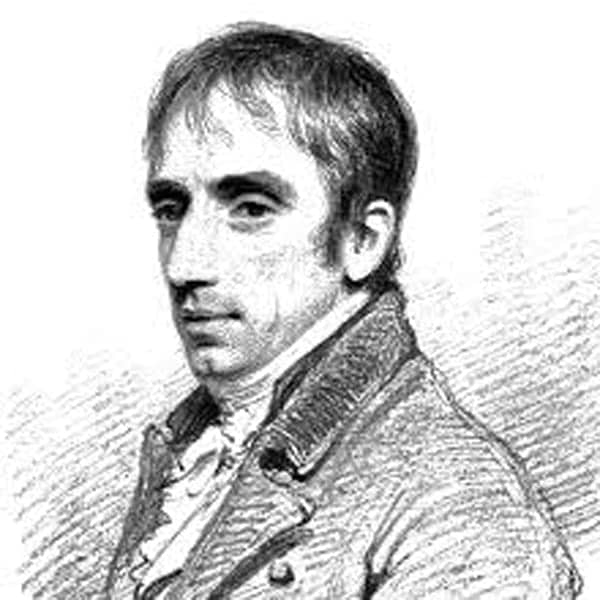 Is this where you want to marry?