in the heart of the lake district national park fOR UPTO 24
Perfect Outdoor Wedding Venue...
rustic Barn Weddings in the Lake District
rustic barn weddings in the lake district
Cote How's stunning historic 16th Century wedding barn is set in the very heart of the Lake District National Park. Originally a farm barn and stables this beautiful slate barn now plays host to our rustic barn weddings. If you are looking for a unique barn for your rustic barn wedding in a stunning location that is ideal for smaller, more intimate weddings, then here it is!

Everything in the barn 
The views from the barn terrace right up the Rydal Valley, are second to none, making this location a renowned beauty spot and inspiration for many romantics, including our local poet William Wordsworth. 
Enjoy your rustic barn wedding and the outdoor space around the barn terrace, for your official outdoor wedding ceremony, and evening reception, then sit and relax in the barn gazebo after dinner. The barn and terrace really do come to life in the evenings as the twinkling fairy lights and terrace festoon lighting dance at dusk as the sun sets over Rydal Water – A real treat for you and your guests to look forward to!
Our beautiful rustic barn wedidngs are available from May – September.
If it is the rustic barn that you love then please opt for a summer wedding only!
Rustic Charm With a Luxury Feel
Rustic Barn Weddings can also be held outside the barn threshold with your guests outside the barn amid the stunning landscape.
We can hold an outside wedding for all weddings from May to September- Weather Permitting!
If you are planning a meal as part of your wedding package then an outdoor ceremony is perfect, with the backup of the House should the weather be unsuitable. We always have a backup space ceremony ready for just that occasion!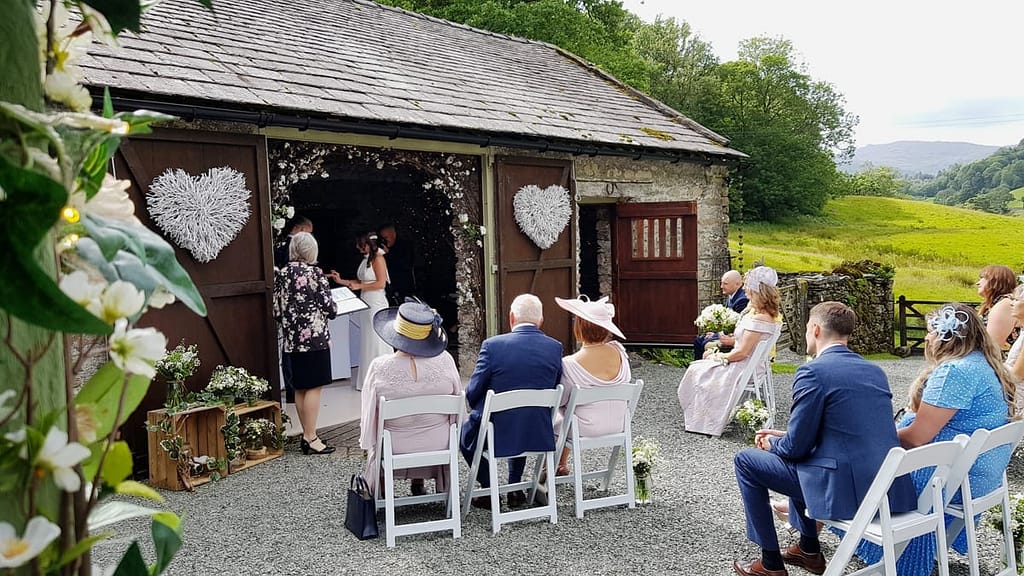 The rustic wedding barn is ideally sized for all weddings. Not too big and not too small!
You can choose from a variety of layouts depending on your guest numbers – See link below for options on table plans and venue dressing.
Our delicious wedding catering is all provided in-house, so you don't need to worry about it, sourcing your own and the stresses that can bring.
We pride ourselves on good wholesome locally sourced produce, handmade by our own staff.
Your wedding style will influence the style of food you prefer, along with the time frames we have to serve it, so please ask for suggestions if you are unsure.
From a delicious three-course meal to light bites and nibbles on our sharing platters, including vegan options and special dietary requirements, we have something for all.
Luxury Weddings
Fancy making your wedding breakfast the star attraction??
(after the ceremony obviously). 
If you are planning a small and intimate wedding of up to 12 guests, and you are real foodies, fancying a relaxed wedding centred around food, why not treat yourselves to individually chosen menus with up to 5 courses, with selected premium wines to compliment your choices? Look for the Private Dine options on the menu link below.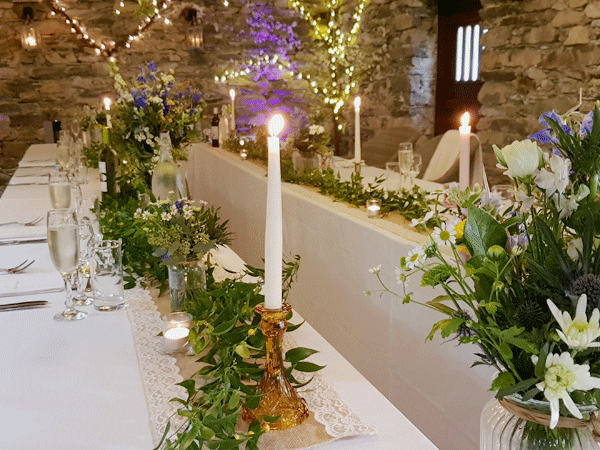 RUSTIC Barn Wedding Reception
We aim to smoothly design your wedding day with no awkward breaks.

We offer Midweek 6-hour weddings – until either 7:00 pm or 9:00 pm which allow an hour or so post dinner to kick back and watch the world go by whilst enjoying some low-key background music from our Sonos system.

Or you may have opted for our Weekend All-Inclusive Weddings – until 11:00 pm where after dinner you will be able to sit outside on our barn terrace enjoying the views or entertaining each other with games on the terrace while we adapt the barn for your evening reception. You can keep it simple and benefit from our in house Sonos System to play your own playlists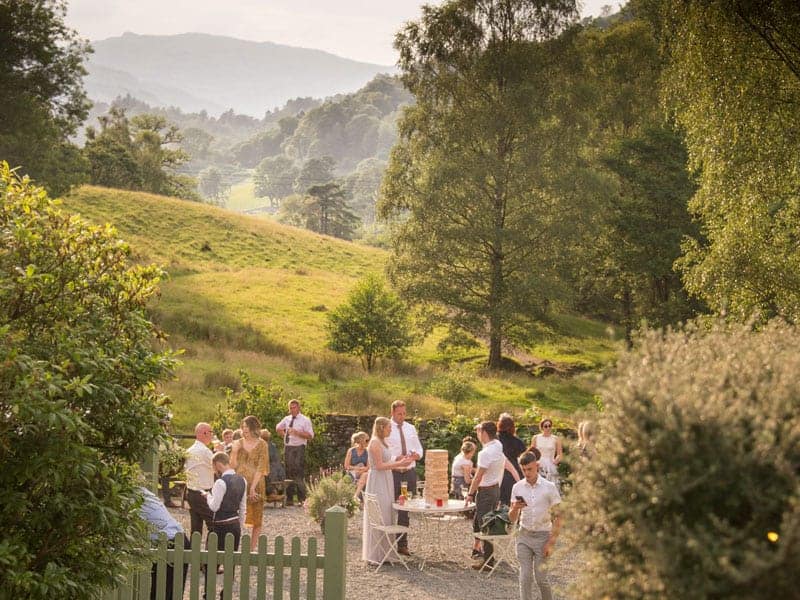 traditional Lakeland Wedding Barn
WEEKEND BARN ENTERTAINMENT
We have a fabulous Sonos system both in the house and in the barn which plays your own music throughout your wedding from arrival to departure.
This is included in every wedding package, and is in use for every wedding.
LIVE WEDDING ENTERTAINER
is a fabulous idea, but for the evening part of your wedding we can only accommodate a live set up with a full Saturday wedding. This is where we have a longer wedding day including a longer evening reception.
These are available for our full Weekend All-Inclusive Wedding Packages only which allows time for a single acoustic live entertainer who can set up quickly after the meal in the barn using the space avaialable around your dining table.
The evening reception flows directly from the daytime and so an entertainer who can quickly set up in the background without too much disturbance of the barn is key to a seamless transition…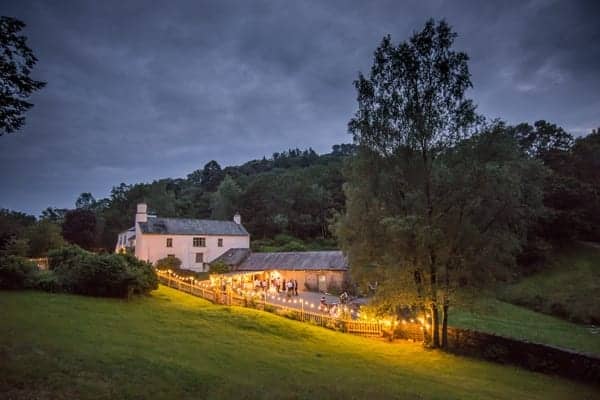 Looking for an amazing Lakeland Wedding barn?