Five Tips for Happy Dogs at Weddings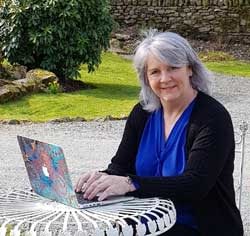 Five Tips for Happy Dogs at Weddings
Are you planning to bring your dog to your wedding? These five tips for happy dogs at weddings might help you make the right decision.
Main photo by Rachel Joyce
One question we get asked a lot at Wedding Planning Meetings is "Can we bring our dog?"
As dog lovers ourselves we love meeting your well-behaved family dog – We have two wonderful labradoodles and understand what a huge part of your family they are. It is also a super special idea to include your proud pooch on your wedding day. After all everyone loves a dog at a wedding right? And what lovely wedding photographs they make!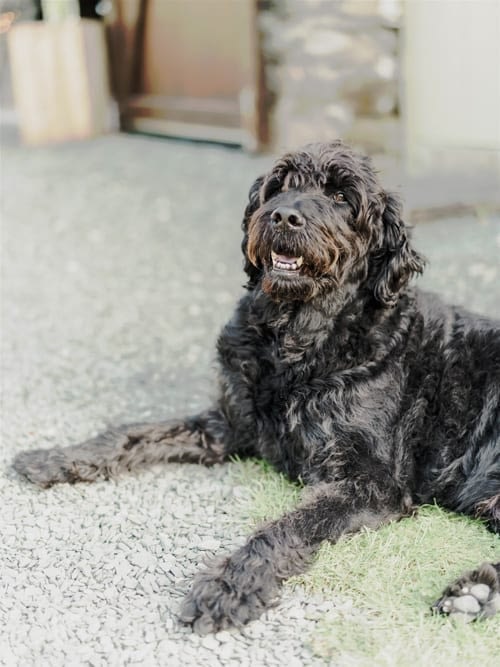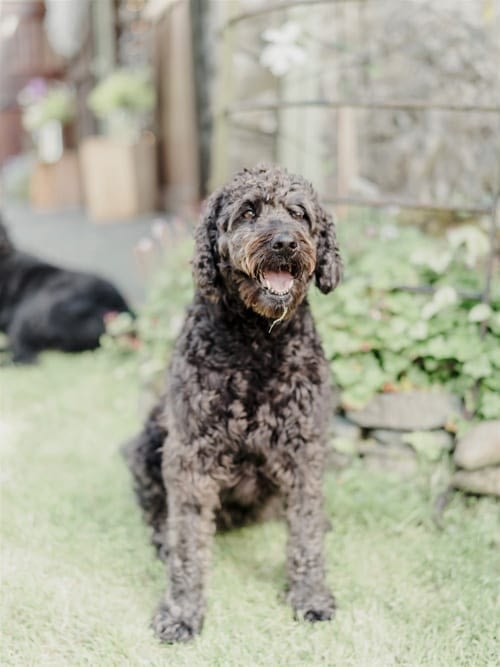 But be aware that we can at times be a little selfish by nature, and sometimes only think about our own needs, especially when it comes to our wedding day, but to keep our dogs happy, you must be mindful of your dog's needs too.
As a little guide we have put together a few tips for happy dogs at weddings which we hope you find useful.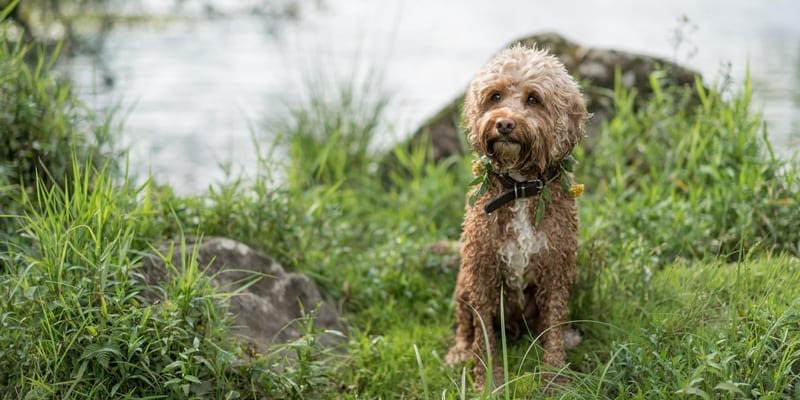 TIP #1
Is your wedding venue dog friendly?
Happy Dogs are welcome dogs.
Make sure to check first before planning for your dog to attend your wedding. There are many dog friendly wedding venues but make sure your venue is suitable for dogs too, with outdoor spaces, walks and quiet areas too. 
Remember to add your dog in on your guest list. Discuss with your venue during your 
planning meetings
, so that they can be prepared for your dog at your wedding too.
Not all people like dogs (I know, it's hard to believe, but it is true) So be mindful of  your other guests before making your decision.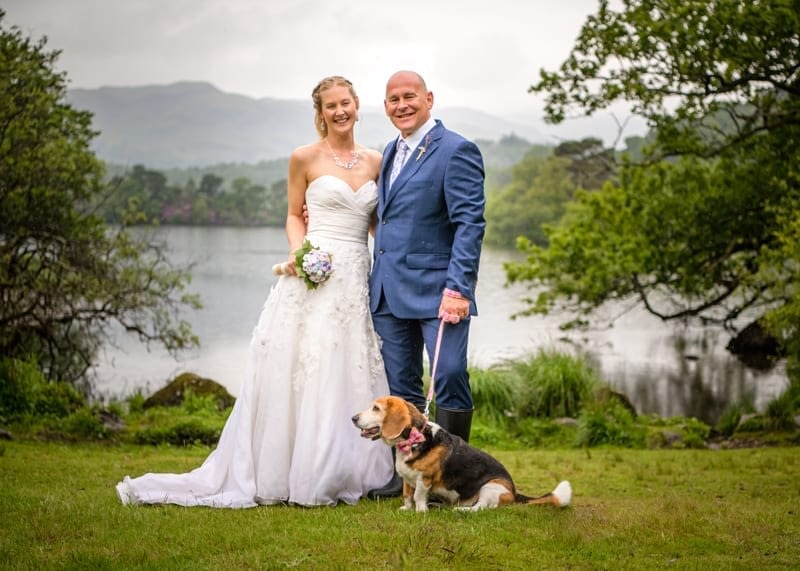 TIP #2
Appointing a dog sitter on the day is a great idea – Happy dogs at weddings, just love some attention. Having adog sitter menas they can be on hand for the times when you are needed elsewhere. Make sure your dog sitter knows your dog well, and they have bonded before the wedding day. It might be a guest or friend, or you may employ a specially trained dog sitter for the day. They can solely be in charge of looking after your dog, interpretting their needs and attending to them at all times.
If you want your dog to escort you down the aisle that is a lovely touch, and may be a great nerve calmer for you while you are waiting! Some dogs can get nervous too, so if you are busy get your dog sitter to take them out for a little walk just before the ceremony starts.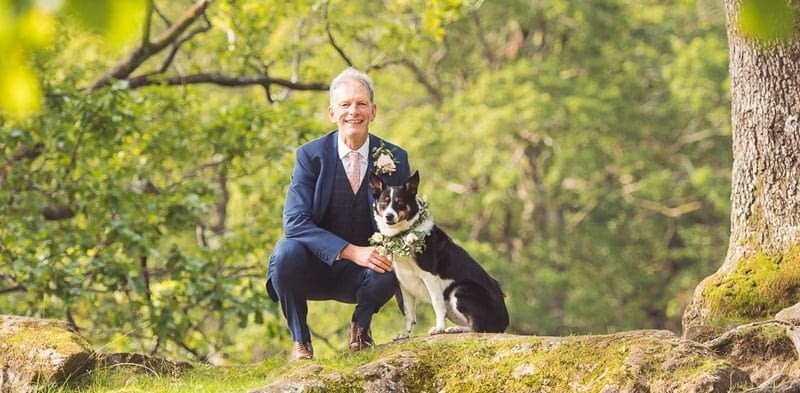 TIP #3
Don't forget to pack all of your dog's creature comforts too!
Bring their water bowl, feed, lead, poo bags, treats etc.
Weddings can be a bit overwhelming especially as the party gets going, so don't forget that your dogs might like some time out – Don't forget their favourite dog bed or cage, and set it up in a designated quiet corner with their own blankets.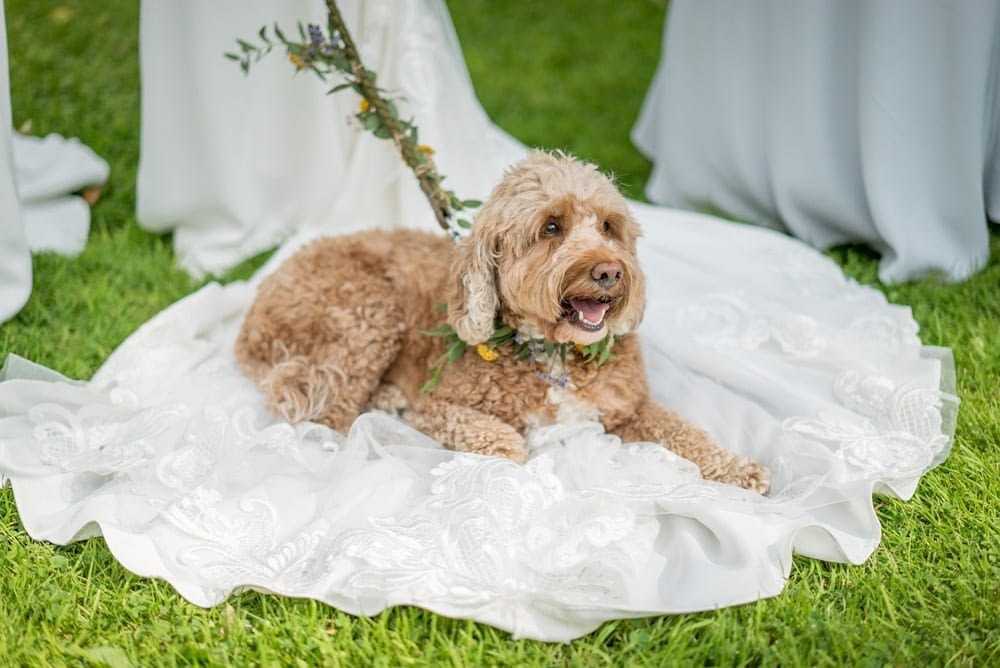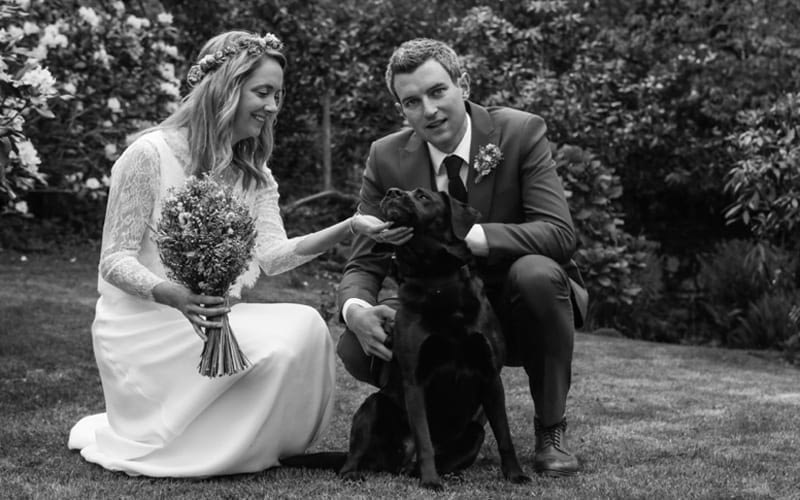 TIP #4
Employ a Professional Dog Walker
Consider using a dog walker who is employed to come and collect your dog, and take it for a lovely walk then bring it back to you after the wedding (of course this only works if you are having a short wedding).
This means that your dog is not having to drool over the sumptuous temptations and smells wafting in from your wedding breakfast – Torture to them if they are not allowed any.

Also consider your other guests – Some guests may prefer the dog not at the table!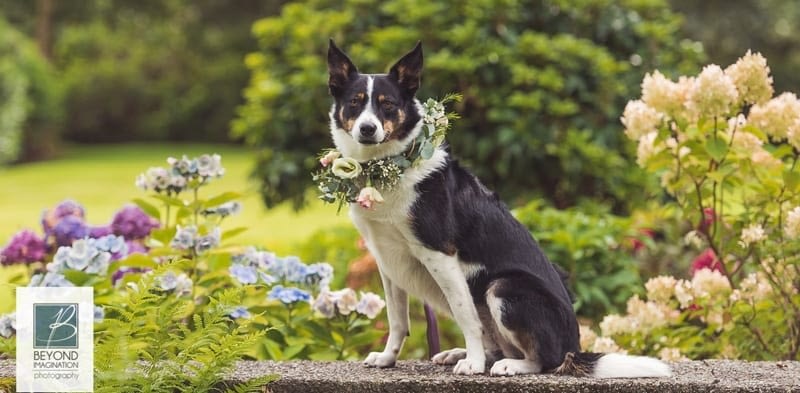 TIP #5
Over night Dog Kennels
If your wedding is going to take the whole day and into the night, consider that your lovely dog may prefer to snuggle down and relax for the rest of the day while you and your guests continue your celebrations in style. Consider finding a dog sitter who can look after your dog overnight for you – That way you know they are safe and happy and you can focus on your celebrations.
There are a variety of local dog services providing pick up and drop off services and can kennel overnight, chaperone your dog at your wedding, or simply take them for a walk.
If you are being whisked away on honeymoon straight from your wedding venue, think about the logistics and who can you trust to look after your dog while you are away – Maybe you have arranged boarding kennels. Who will be taking your dog to the kennels for you, and what will they need to pack?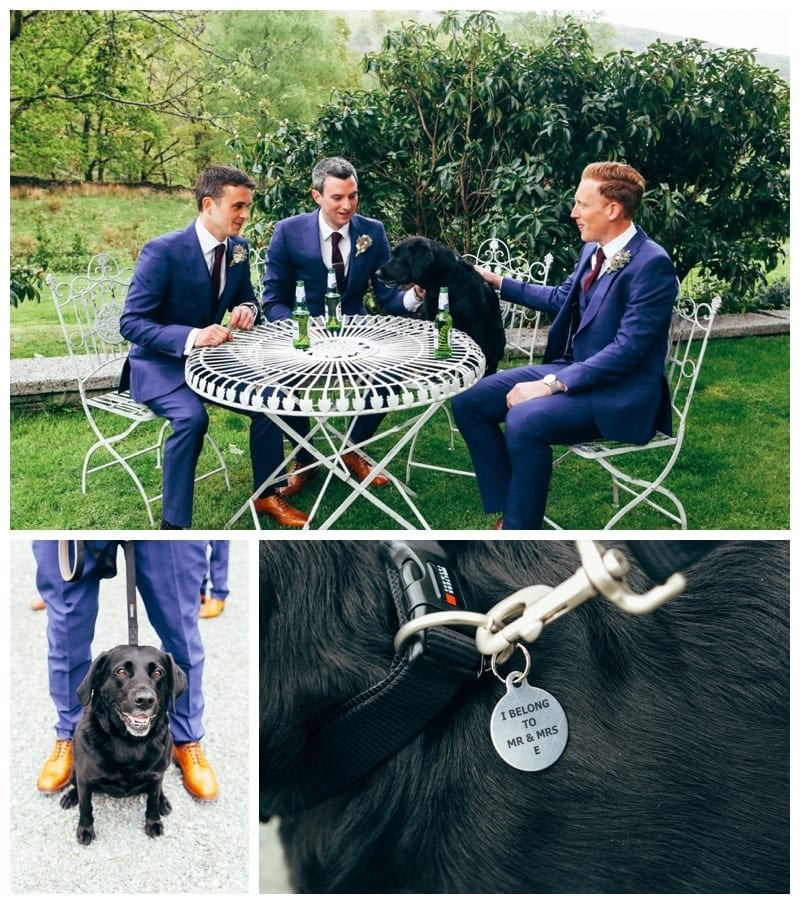 Follow us on Social Media here